Medical Negligence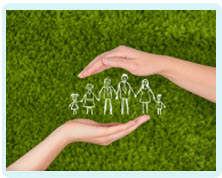 Why Sepsis is a Medical Emergency
The new International Guidelines for Management of Sepsis state that 'Sepsis and septic shock are medical emergencies'. Here we consider why that is and the need for recognition of that fact.
Sepsis is sometimes described as the killer illness that nobody has heard of and yet a recent study published earlier this year identified that approximately a quarter of a million people suffer from sepsis each year in the UK and over 40,000 people die from it.
What is sepsis?
Sepsis is defined as 'life-threatening organ dysfunction caused by a dysregulated host response to infection.' What this means is that, when a patient is already suffering from an infection somewhere in the body, perhaps in the abdomen or chest, their immune system might respond to that infection disproportionately. This over-reaction can cause blood-poisoning, leading to multiple organ failure and death.
Why is it a medical emergency?
Sepsis is a medical emergency for two related reasons:
1) Sepsis is a fast-moving illness and the patient can deteriorate fatally within days, and sometimes hours. Up to 30% of patients in intensive care with sepsis are likely to die from it. The initial symptoms of fast heartbeat and breathing alongside a high temperature or chills can quickly deteriorate to nausea, vomiting, diarrhoea and loss of consciousness. These are signs that the circulatory system is beginning to fail, reducing the blood supply to the organs.
2) It is also recognised that urgent treatment is likely to produce the best possible outcome for the patient and starting a course of intravenous antibiotics within one hour of diagnosis is recommended.
Prompt Diagnosis
In recognition of the urgency necessary in the treatment of sepsis, a quick method for distinguishing possible sepsis patients from patients with another form of infection has been recommended, called qSOFA. This method proposes quick and easy tests to identify where key sepsis markers have increased such as blood pressure, breathing rate and mental activity.
How should sepsis be treated?
As well as the above-mentioned recommendation for antibiotic use, further recommendations for initial management of sepsis include:
Identification and control of the source of infection – the choice of subsequent treatment will depend on the nature and location of the infection as well as the condition of the patient.
Resuscitation with intravenous fluids within 3 hours
The use of vasopressors to increase blood pressure
Sepsis patients will require treatment in intensive care and both fluid and nutritional support to help the body to cope with the impact of the condition.
Medical Negligence
Failure to diagnose and treat sepsis can have catastrophic effects. Where the key signs were missed, leading to a worse outcome for the patient, the medical practitioners may have been negligent.
If you or a loved one have suffered from the devastating effects of sepsis, contact Glynns Solicitors to discuss your circumstances with a solicitor specialising in medical negligence claims. You may be entitled to make a claim for compensation.
Call us free on 0800 234 3300 (or from a mobile 01275 334030) or complete our Online Enquiry Form.

---