Medical Negligence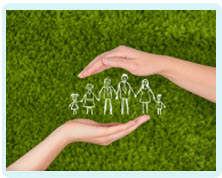 Sepsis Following Abdominal Surgery
Sepsis is one of the major causes of death in the UK. And yet, if diagnosed in time, it can be effectively treated. Patients undergoing abdominal surgery require particular attention.
What is sepsis?
Sepsis is a life-threatening reaction by the body's immune system which can cause death in a matter of days. It can be caused by an infection in any part of the body but is particularly associated with abdominal infections - i.e. infections around the tummy.
As the body becomes overwhelmed by the immune system response, vital organs cease to function and the patient requires life support in order to survive.
Surgery Risk Factors
Logically, a patient who is already in hospital for another condition is clearly already unwell and may already have a weakened immune system due to their existing condition or due to their treatment such as chemotherapy. These factors will make them more susceptible to developing sepsis.
Patients who have recently undergone surgery are even more likely to develop sepsis, particularly those who have undergone abdominal surgery.
Abdominal surgery such as a hysterectomy, gallbladder surgery, bladder surgery, a caesarean section, or removal of the appendix can all lead to post-operative sepsis. This is a particular risk where an accidental injury occurs, such as a cut to the bile duct during gallbladder surgery, which allows bile to enter the abdominal cavity.
If the digestive tract is damaged in the course of abdominal surgery, bacteria can leak into the abdomen, setting up an infection.
This in turn can cause peritonitis if the peritoneum (the lining of the abdomen) becomes infected. Sepsis is known to be particularly associated with peritonitis. Consequently, an infection in the abdomen can be life-threatening.
Sepsis and Medical Negligence
If an injury to an internal organ occurs during surgery and is not repaired, leading to infection, the medical practitioner may be considered to have acted negligently
Patients recovering from surgery should be carefully monitored. If a patient who is recovering from abdominal surgery starts to exhibit symptoms of sepsis such as a high temperature, nausea, fast heartbeat and fast breathing, it should be considered that they might be developing sepsis and appropriate action needs to be taken immediately with the administration of intravenous antibiotics. A failure to recognise the symptoms of sepsis in a post-operative patient may be considered negligent.
It may be appropriate to give a patient antibiotics prior to surgery to prevent subsequent infection and, where this is not done and the patient develops sepsis, it may be considered to have been substandard care.
Speak to a solicitor
If you or a loved one have suffered from the appalling experience of sepsis due to a failure to recognise or respond to the dangers of sepsis in relation to abdominal surgery, you may be entitled to make a claim for compensation for your suffering.
Contact Glynns Solicitors to discuss your experience with a specialist, medical negligence solicitor.
Call us free on 0800 234 3300 (or from a mobile 01275 334030) or complete our Online Enquiry Form.

---