Medical Negligence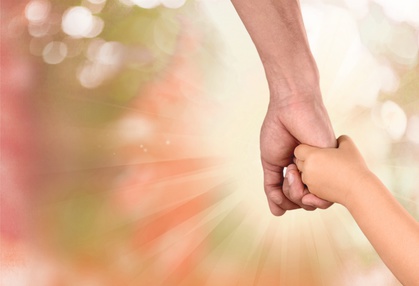 Safety Netting for Cancer Diagnosis
A delay in diagnosing cancer can have a significant impact on the outcome for the patient. Can safety netting improve the diagnosis rate amongst patients?
What is safety netting?
Safety netting is a diagnostic or monitoring tool in primary care intended to ensure that patients who may be exhibiting early symptoms of serious illness and yet do not, at this stage, justify a referral for investigation, are not forgotten. It aims to ensure that these patients are clear about what happens next and that any changes in symptoms lead to further action.
Safety netting has been recommended as being of particular use in the diagnosis of cancer and is included in the NICE Guidelines for the recognition and referral of suspected cancer. The guidelines state the following:
'Ensure that the results of investigations are reviewed and acted upon appropriately
Consider a review for people with any symptom that is associated with an increased risk of cancer but who do not meet the criteria for referral or further investigative action'
Implementing safety netting
Cancer UK has produced a flow chart of processes and actions appropriate to monitoring the progress both of patients who have symptoms that require a referral and those who do not have sufficient symptoms and yet who cannot entirely be ruled out of the possibility of developing cancer. The chart is intended to ensure a safe flow of patient through both routes where no patient is left unmonitored.
Where a patient presents to their GP with low-risk symptoms of possible cancer which are not sufficient to justify a referral for investigation, the recommendation suggests the following response from the GP to the patient:
Communicate uncertainty (regarding diagnosis) to patients
Explain when to come back if symptoms persist
Explain red flag symptoms or changes
Application of safety netting
Recent comments in the British Journal of General Practice state that a systematic approach is needed in the diagnosis of cancer. However, the understanding and implementation of safety netting across GP practices seems to be inconsistent which might imply that those patients perceived to be at low risk of cancer may not be receiving the level of support and investigation necessary to ensure that their condition is not missed.
Over 150,000 people die from cancer in the UK each year. The later a diagnosis of cancer is made the more likely the patient is to die.
Even where the patient survives, a late diagnosis may mean more invasive surgery or greater exposure to chemotherapy or radiotherapy and the associated side-effects.
Medical negligence
An early diagnosis is clearly desirable and a failure to recognise or monitor possible symptoms of cancer leading to a late diagnosis may be considered to have been negligent.
If you or a loved one are suffering with the long-term impact of a delayed diagnosis of cancer, you may wish to consider making a claim for compensation.
Contact us today to discuss your experience with a specialist medical negligence solicitor.
Call us free on 0800 234 3300 (or from a mobile 01275 334030) or complete our Online Enquiry Form.

---