Medical Negligence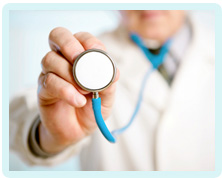 Perineal Tears Leading To A Colostomy
If your perineal tear was not diagnosed after the delivery of your child and you now have to use a colostomy, you could be entitled to claim compensation for the pain and suffering you have wrongfully endured. To find out more, contact a medical negligence solicitor today.
Detecting perineal tears after birth
Perineal tears are an unfortunate but common consequence of child birth. They vary in severity, with a first degree tear being a superficial laceration, and third and fourth degree tears being serious injuries that extend to the anal sphincter.
After a vaginal delivery, a woman should undergo a genital and rectal examination to check whether or not she has sustained a perineal tear. If an injury is present, the correct type of tear must be diagnosed and treatment given accordingly. If it is a third or fourth degree tear, a repair must be carried out in the operating theatre by a surgeon.
Failure to diagnose perineal tears
All women who have a vaginal delivery must have this examination shortly after birth. Any competent doctor or midwife should be able to detect the correct type of injury and carry out a repair.
Yet sadly this is not always the case. Some women do not even have this genital and rectal examination, meaning a perineal tear goes completely unnoticed. Other times a woman will have this examination, but the doctor or midwife fails to make an accurate assessment, instead diagnosing a first or second degree tear, rather than a third of fourth degree tears.
Missed third or fourth degree tears
If a woman with a third or fourth degree tear leaves hospital without having a repair, she will soon start to experience problems. Most noticeably, she will become incontinent of faeces and flatus. Normally this will prompt her to seek medical attention, and only then will her perineal tear be diagnosed.
However, a late diagnosis of a third or fourth degree tear is extremely problematic, as the repair (known as a secondary repair) will not be very effective. Certainly repairs that are carried out shortly after the delivery (known as primary repairs) will be much more successful than a secondary repair.
This means that a woman may face permanent incontinence, necessitating the use of a colostomy bag. This is a pouch that sits on the outside of the abdomen and collects faeces. This will obviously be very upsetting for the individual concerned and will have a significant impact upon their lifestyle.
Compensation for missed perineal tears
If your third or fourth degree tear was not diagnosed after birth and you now require a colostomy, you must seek expert legal advice, as you may be the innocent victim of medical negligence. This means you will be able to pursue legal action against the hospital responsibe.
Can We Help You With A Medical Negligence Enquiry?
Early legal assistance can be vital so please contact us if you would like to discuss your situation. Please call us free on 0800 234 3300 (or from a mobile 01275 334030) or complete our Online Enquiry Form.

---