Medical Negligence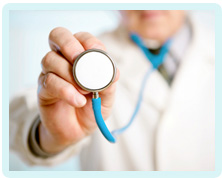 I Was Not Advised That I Needed A C-Section
If you were not counselled on the need for a Caesarean section and you suffered serious injuries as a result, you could be entitled to pursue a claim for compensation. Contact us for more information.
Should I have had a Caesarean section?
If you sustained a severe tear while giving birth, you may be wondering whether you should have undergone a C-section instead.
The answer depends upon whether or not you were known to be at risk of suffering complications. Injuries such as a 3rd or 4th degree tear cannot always be predicted and prevented. This means that just because you experienced a nasty perineal tear does not necessarily mean that you have been the victim of medical negligence.
However, there may be grounds for a claim if medical professionals knew you were at risk, but failed to communicate this to you. For instance, it may be that you were known to have factors that increases the chance of complication, such as a large baby or diabetes.
The issue of consent
If doctors knew that you were at risk, you should have been fully informed of this. This forms part of the consent process in England and Wales. All patients must be consented for medical care, including giving birth vaginally.
If a woman proceeds with a vaginal birth without being told that she is especially at risk of harm, she has not made a fully informed decision. It therefore follows that she has not actually given her consent.
Requesting a Caesarean section
Once a patient has been told about all the risks, she can then make an informed decision about whether to have a vaginal birth or a C-section.
If a patient requests a Caesarean section, medical practitioners must follow the NICE guidelines issued in 2011. These state that a patient should be counselled on the risks of both a vaginal birth and an elective C-section. If she still wishes to have a Caesarean section, this decision must be respected.
But if a woman wants to continue with a vaginal birth, despite being in full possession of all the facts, she has been fully consented for the procedure. If something does then go wrong, it will not necessarily be the fault of the clinicians.
I was not told of the risks
If you were not warned of the risks posed to you by a vaginal birth, you need to speak to a solicitor about the care you received. It may be that you would have opted for a C-section, had you known about the risks involved. This would have allowed you to avoid the injuries you ultimately sustained.
To find out whether you can claim compensation for the substandard care you received, please get in touch with our team of solicitors today.
Speak to a medical negligence expert today
Please call us free on 0800 234 3300 (or from a mobile 01275 334030) or complete our Online Enquiry Form.

---