Medical Negligence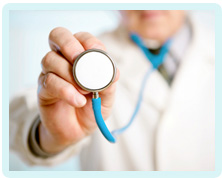 Misdiagnosed Third Degree Tears
If you have suffered a third degree tear that was not correctly diagnosed soon after your vaginal delivery, you could be the victim of medical negligence. If so, you will be legally entitled to claim compensation for the physical and emotional damage this has caused.
Early legal assistance can be vital so please contact us if you would like to discuss your situation. Please call us free on 0800 234 3300 (from a mobile 01275 334030) or complete our Free Online Enquiry.

How can a third degree tear be misdiagnosed?
After a vaginal delivery, a new mother must undergo a genital and digital rectal examination before being discharged from hospital. This is now a routine procedure throughout the country and is in place to ensure all perineal tears and injuries sustained during birth are diagnosed and repaired as quickly as possible.
During the course of this examination, a midwife or doctor should use their professional knowledge to assess whether or not a woman has suffered a tear and, if so, what type of tear is present. This can range from a first degree tear (the most minor injury) to a fourth degree tear (the most severe injury). If a third or fourth degree tear is diagnosed, an experienced surgeon must be asked to carry out a repair in theatre.
However, there are unfortunately times when a third degree tear remains undetected. This will commonly happen for one of two reasons: either, a genital and digital rectum examination is not performed after delivery, or an examination is performed but the medical professional fails to recognise the severity of the injury, instead a diagnosing a more minor injury (such as a first or second degree tear).
What are the consequences of a misdiagnosed tear?
If a third degree tear is misdiagnosed, a woman will soon suffer significant health complications. While these may vary slightly from case to case, symptoms of an untreated third degree tear usually involve obvious bowel disruption including faecal urgency, incontinence to flatus and faeces and sometimes even a recto-vaginal fistula. Evidently this will be very distressing, often preventing a woman from returning to work, carrying out social activities or having sexual intercourse.
When a third degree tear is subsequently diagnosed, the repair will be much more difficult. Treatment can be given in the form of surgery, biofeedback and other types of colorectal care. However, it is accepted that a woman is much more likely to regain normal function if a repair is carried out soon after birth. If there is a delay in treatment, the probability of a successful outcome becomes much less favourable.
Does a misdiagnosis amount to negligence?
If a third degree tear is misdiagnosed at the time of delivery, it is possible the doctor or midwife that carried out the examination failed to display the skills and expertise expected of a medical professional. This will amount to medical negligence. This will also be true if an examination was not performed whatsoever. If either of these things has happened to you, meaning you have suffered from an undiagnosed third degree tear, you need to contact a legal expert. This is because you could be the victim of a substandard level of medical care.
Can We Help You With A Medical Negligence Enquiry?
Please call us free on 0800 234 3300 (from a mobile 01275 334030) or complete our Free Online Enquiry.

---