Medical Negligence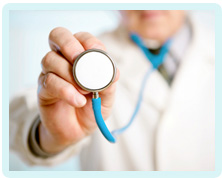 Medical Negligence Claim How Long To Claim
If you are thinking about making a medical negligence claim, how long do you have to make the claim? Are there time limits in place? And if so, how much time do you have?
How long to claim for medical negligence?
Medical negligence claims (also called clinical negligence claims in the UK) are subject to a three year limitation date. This means that you have three years to bring a claim before the courts, starting from the date the negligence happened.
Let us explore the example of a missed fracture. If you fall down and fracture your arm, it is likely that you would go to hospital the same day or shortly afterwards. The hospital then fails to diagnose the fracture and sends you away. The three year limitation date will begin on the date you sought medical attention for the fracture but the hospital failed to diagnose it.
The three year limitation date does not mean that the claim has to be fully settled and you are in receipt of your compensation settlement. Rather, it means that court proceedings must have begun.
Can the three year limitation date be extended?
If your date of limitation is approaching, your solicitor may be able to extend the three year limitation date. However, this must be agreed with the other side and it not a certainty. Therefore you cannot rely upon your three year limitation date being extended.
Can I make a claim after the three year time limit?
If your three year time limit has expired and you have not begun court proceedings, you will not be able to start a claim. This is true even if you have very strong grounds for a claim.
You may also have difficulty finding a solicitor to take on your claim if the limitation date is approaching. This is because medical negligence claims take a number of years to complete. If you only have a few months left to issue court proceedings, a solicitor will not have enough time to run the claim.
Are they exceptions to the three year rule?
There are some exceptions to the three year rule:
1. A person who is under the age of 18 when the negligence happened will have until their 21st birthday to make a claim.
2. A person who lacks mental capacity will not be subject to any time limits.
3. A person who only became aware of the negligence at a later date may be able to rely upon a 'later date of knowledge'.
Can I claim for medical negligence?
To find out if you are still in time to claim for medical negligence, please get in touch with us today.
Can We Help You With A Medical Negligence Enquiry?
Early legal assistance can be vital so please contact us if you would like to discuss your situation. Please call us free on 0800 234 3300 (or from a mobile 01275 334030) or complete our Online Enquiry Form.

---