Medical Negligence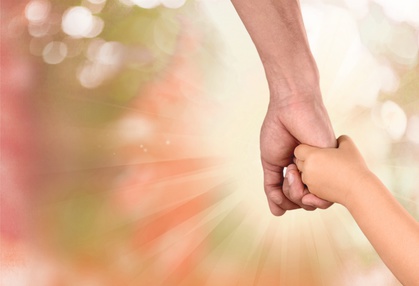 Making A Medical Negligence Claim – Part 1
If you believe that you have been the victim of medical negligence and want to consider pursuing a claim for compensation for what has happened to you, you will need to speak to a specialist medical (sometimes referred to as 'clinical') negligence solicitor.
It will help the solicitor to assess your case and whether you may have a valid claim, if you can provide specific and accurate detail. You may wish to take some time to make notes about what has occurred before you contact your chosen medical negligence practice.
The solicitor will want to know the following:
Personal details
Name
Address
Date of birth
Telephone number
Email address if you have one
The details and circumstances of what happened to you.
This will vary according to your specific case but might include the following:
What you believe to be the nature of the negligence you have experienced
What symptoms you had
When you attended your medical practitioner(s) – try to be precise as to dates
What medical practitioners and/or hospitals were involved and what advice you received
What treatment you received
The outcome of your treatment
Any on-going symptoms, or problems, you are experiencing
The success or failure of a claim sometimes revolves around the timing of diagnosis and/or treatment and what was said to you. It might be helpful if you could make notes for yourself about what happened and when.
The solicitor will explain the following:
That decisions regarding new cases at Glynns are made at weekly team meetings where a group of specialist medical negligence solicitors discuss the details you have provided and decide whether or not to pursue your case.
What funding options are available to you if we agree to take the case on, such as using legal expenses insurance or signing up to a Conditional Fee Agreement ('No Win, No Fee')
That time limits exist which affect how long after the event a case can be brought against the defendant and how this may affect your case
That we will contact you to give you our decision regarding your case and, if we wish to support your claim, what will happen next.
Possible Outcomes
There are a number of possible outcomes after we have discussed your details:
We may decide that you have a good case and agree to take it on straight away. If so, we will need to make an agreement with you (see Making a Medical Negligence Claim – Part 2)
We may feel that we have insufficient information to make a decision about your case and need to obtain your medical records before we can be sure. We would, of course, obtain your consent before doing this. We may further wish for a medical expert to assess you to enable us to consider the chances of your case
We may feel that your case is good but that we are not the right practice to best support you. In this situation, we would refer you to another practice who, we believe, would be best placed to support your claim
We may feel that your claim is unlikely to succeed and will advise you of this. You are, of course, free to contact another solicitor
Speak to a solicitor
If you believe that you have been the victim of medical negligence, contact Glynns Solicitors. We are a team of specialist medical negligence solicitors with years of experience and success in this complicated field.
Call us free on 0800 234 3300 (or from a mobile 01275 334030) or complete our Online Enquiry Form.

---