Medical Negligence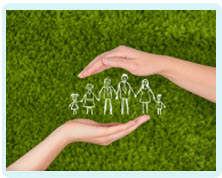 How Serious is a Pseudomonas Infection?
Pseudomonas bacteria is thought to cause around 10% of hospital-acquired infections. How much of a threat is it to the patient who develops this additional complication?
The significance of a pseudomonas infection
Pseudomonas aeruginosa bacteria are the cause of a number of infections. Healthy people do not generally succumb to the effects of these bacteria but people who are already in hospital, often with an already compromised immune system, are susceptible.
Consequently, pseudomonas infections often occur in hospital and are one of the key causes of hospital-acquired infection.
Unfortunately, pseudomonas infections are also increasingly resistant to antibiotics which can make them hard to combat.
The effects of pseudomonas infections
A pseudomonas infection can impact on a patient in a variety of ways. It can cause pneumonia or sepsis, both of which are serious, life-threatening conditions.
It can also cause urinary tract infections, endocarditis, meningitis and eye and ear infections.
Not only is a pseudomonas infection associated with a high mortality rate, those patients who do survive can be left with serious long-term consequences.
Diagnosing pseudomonas infections
A delay in administering appropriate antibiotics is thought to increase the patient's likelihood of dying from the illness and so a prompt diagnosis and timely treatment are a matter of emergency.
Significant in diagnosis is an awareness of the susceptibility of key groups of patients. Patients who fall into the following categories appear to be at a greater risk of succumbing to a pseudomonas infection:
Patients using a catheter
Patients using a breathing machine
Patients with a weakened immune system
Patients with cystic fibrosis
Cancer patients
Patients with severe burns
Possible symptoms of a pseudomonas infection in these patients therefore needs a prompt investigation and rapid treatment response.
Symptoms of a pseudomonas infection
Due to the variation in possible effects and possible locations of the infection, symptoms indicative of a pseudomonas infection can vary but might include the following:
A high temperature
Nausea and vomiting
Rapid breathing
Diarrhoea
Headache
Medical negligence
Given that certain groups of patients are particularly susceptible to a pseudomonas infection and given the potential mortality associated with the condition, a high suspicion and awareness of the illness is crucial.
A failure on the part of medical professionals to consider the possibility of this infection in vulnerable patients who are exhibiting symptoms might be considered to have been an act of negligence.
Where the patient suffers a significantly poor long-term outcome due to this failing, it may be appropriate to consider making a claim for compensation.
Contact us now to talk to a specialist medical negligence solicitor about your experience of this potentially devastating illness.
Call us free on 0800 234 3300 (or from a mobile 01275 334030) or complete our Online Enquiry Form.

---