Medical Negligence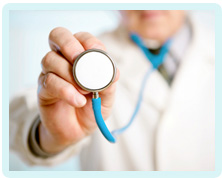 Diabetic Kidney Disease
It is important that diabetic kidney disease is diagnosed and treated in the early stages, as this will ensure the patient's condition does not deteriorate.
What is diabetic kidney disease?
Kidney disease can affect anyone, although it is more common in people with diabetes.
This is because diabetes is associated with high blood glucose levels, which can damage both the blood vessels and the nerves. If the vessels or nerves in the kidney (or the bladder) are injured, it can lead to kidney dysfunction.
Kidney dysfunction
When the blood vessels in the kidneys are damaged, they will not be able to filter the blood as effectively, meaning salt, water and waste products begin to build up in the body.
Nerve damage can also make it difficult to fully empty the bladder, meaning there is a reflux of urine into the kidneys. This can cause further kidney damage.
When the kidneys begin to lose function because of diabetes-related complications, the patient is said to have diabetic kidney disease.
Controlling diabetic kidney disease
Kidney disease is progressive, so unless the condition is kept under control it will become increasingly worse.
The first step to controlling diabetic kidney disease is to diagnose the condition in the early stages. Everyone with diabetes in England and Wales should be offered a series of annual health checks, including kidney tests.
To test the kidneys, a medical practitioner should take a urine sample to check for the presence of protein. A blood test should also be taken to check for urea and other abnormalities.
If kidney disease is diagnosed, steps should be taken to keep the condition under control. This can include medication, dietary changes and lifestyle changes. If the kidneys are already severely harmed, further treatment such as dialysis may be required.
Once kidney disease is diagnosed, the patient should be carefully monitored and any changes in their condition treated accordingly. This also applies to occasions when the patient is admitted to hospital, even if he/she is admitted for reasons unrelated to their diabetes.
Failure to diagnose, treat or manage diabetic kidney disease
If there is a failure to diagnose, treat or manage a patient's diabetic kidney disease, there could be a case of medical negligence. For example, it may be that a patient's kidney dysfunction is not detected during routine tests. Or it may be that a patient is admitted to hospital and their condition is not kept under control by doctors and nurses.
To find out more about claiming compensation for diabetic kidney disease, please get in touch with our team of solicitors.
Contact us today
To find out more about making a medical negligence claim, please get in touch with our team today. We will advise whether or not you are eligible to pursue a claim for compensation. If so, we can help you get the financial redress you deserve.
Please call us free on 0800 234 3300 (or from a mobile 01275 334030) or complete our Online Enquiry Form.

---