Medical Negligence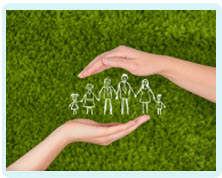 Delayed Hydrocephalus Diagnosis
A delay in recognising the symptoms of hydrocephalus leading to a delay in organising the necessary tests, can leave the patient in a life-threatening situation.
The impact of untreated hydrocephalus
The build-up of cerebrospinal fluid around the brain which is associated with hydrocephalus requires prompt treatment to relieve the pressure and divert the fluid elsewhere in the body.
If the symptoms of hydrocephalus are not recognised by medical practitioners the impact of the pressure on the brain can cause a range of distressing and debilitating effects for the patient including the following:
Memory problems
Epilepsy
Vision problems
Mobility problems
Poor co-ordination
Speech difficulties
Learning difficulties
Clearly, many of these effects can have a significant impact on the patient's quality of life.
Diagnosing hydrocephalus
Recognising the symptoms of hydrocephalus and making a prompt referral is key to timely treatment and a positive long-term prognosis.
Symptoms of hydrocephalus in adults which medical practitioner should be alert to include the following:
Headaches
Blurred vision
Fatigue
Nausea
Neck pain
Confusion
A patient attending their GP with the above symptoms needs to be referred for test to ascertain the causes of their symptoms.
The patient may also have recently experienced an injury or another illness which has prompted the alteration in their cerebrospinal fluid functioning.
They will probably require an MRI scan or a CT scan - or both - in order to assess the presence of excess cerebrospinal fluid around the brain which might be causing these symptoms.
Treating hydrocephalus
The excessive build-up of cerebrospinal fluid can be treated with the insertion of a shunt in the brain - a tube which carries some of the fluid away from the location of the brain thus removing the associated risks.
This procedure and the presence and functioning of the shunt carry risks in themselves but without this treatment, the patient will almost definitely suffer permanent injury.
Medical negligence
A delay in undertaking such investigative tests will, inevitably, lead to a delay in treatment which, as well as potentially causing the above symptoms can lead to the death of the patient or the development of the above-mentioned long-term problems.
If you or a loved one are suffering from significant long-term symptoms due to a delay in diagnosing hydrocephalus, contact us to talk to a specialist medical negligence solicitor.
It may be appropriate to make a claim for compensation.
Call us free on 0800 234 3300 (or from a mobile 01275 334030) or complete our Online Enquiry Form.

---