Medical Negligence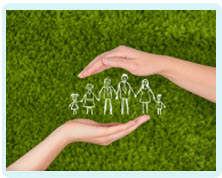 Delayed Diagnosis of Sepsis
A patient suffering from sepsis can deteriorate from early signs such as flu-like symptoms to loss of consciousness and death within a few days. Therefore, a prompt diagnosis is vital to the patient's chances of survival.
What is sepsis?
Sepsis is a complex condition where the body's immune system responds irregularly to an infection somewhere in the body. This can cause organ dysfunction, leading to organ failure and death. Sepsis has a very high mortality rate, with over 40,000 people believed to die from the illness in the UK each year.
Unsurprisingly, survivors of sepsis often suffer with long-term cognitive, emotional and physical problems including pain, lethargy, breathlessness and muscle weakness.
Therefore, prompt diagnosis is key to increasing chances of survival and improved outcomes.
Development of sepsis
The severity of the condition, its speed of development and the survival chances of any individual patient may depend on a variety of factors related to the patient's underlying and pre-existing health and age. However, whilst older people seem to be more susceptible to sepsis, it can affect people of any age.
Early recognition of sepsis is vital and yet it can be difficult to diagnose in its initial stages.
Signs and symptoms of sepsis
The early symptoms of sepsis could be similar to other infections, with the patient experiencing a high temperature, fast breathing, fast heartbeat and chills.
As the illness develops, sepsis is differentiated from other infections by the presence of organ dysfunction. The patient may start to feel nauseous, faint and confused. They may become cold and clammy and breathless.
The high mortality rate associated with sepsis means that it is vital for it to be differentiated from other infections as quickly as possible.
Diagnosis of sepsis
Recent developments in diagnosis and assessment of sepsis and septic shock have sought to improve diagnosis times by pin-pointing criteria which may be indicative of sepsis as opposed to a less threatening infection.
It has been suggested that it is sufficient for a medical practitioner to make a diagnosis of a severe infection, possibly sepsis, where the patient has a blood pressure of 100mm Hg or less, a breathing rate of 22 breaths per minute or more, or an altered mental state. The presence of two out of these three conditions should be sufficient to warrant immediate further investigation and treatment. Such patients have a higher risk of dying than those who do not meet these criteria.
The advantage of this method of diagnosis is not only the speed with which it can be carried out, but the fact the blood tests are not required for an indication of a severe infection to be found.
Treatment of sepsis
Treatment of sepsis is a medical emergency. Where a patient is thought to be suffering from sepsis or at risk of developing sepsis, time is of the essence. As stated in 2016's International Consensus Definitions for Sepsis and Septic Shock, 'even a modest degree of organ dysfunction when infection is first suspected is associated with an in-hospital mortality in excess of 10%'.
The 2016 International Guidelines for the Management of Sepsis and Septic Shock recommend the following approach:
Intravenous antibiotics should be administered within one hour of diagnosis of sepsis or septic shock
Where blood pressure is falling, intravenous fluids should be administered within three hours
Where possible the underlying infection source should be identified to inform appropriate treatment
The later treatment is begun, the more likely the patient is to die from their illness.
Delay in diagnosis
If symptoms of sepsis are not noticed and investigation or treatment are delayed, the outcome could be fatal. It has been estimated that over 10,000 people die from sepsis unnecessarily each year in the UK due to delayed recognition and management.
It is to be hoped that the new guidelines on diagnosis and treatment will reduce the numbers of people who die from this condition globally each year.
Medical Negligence
If you or a loved one have suffered from the appalling effects of sepsis due to a delay in diagnosis and treatment, you may be able to make a claim for compensation for your poor medical care.
Contact Glynns Solicitors, specialists in medical negligence, to discuss your experience and whether a compensation claim would be an appropriate way forward.
Call us free on 0800 234 3300 (or from a mobile 01275 334030) or complete our Online Enquiry Form.

---