Medical Negligence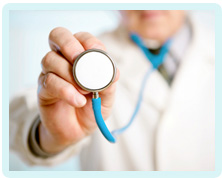 Complications of Spinal Anaesthesia
All types of anaesthetic have their own set of potential complications, including spinal anaesthesia.
Spinal anaesthesia
Spinal anaesthesia is when a numbing agent is injected into the fluid surrounding the spinal cord. This will prevent sensation and movement below the waist. The patient may be completely conscious or sedated.
Occasionally a spinal anaesthetic will be given alongside a general anaesthetic. Normally this only happens if the spinal anaesthetic does not work properly or the surgery is more complication than expected.
A spinal anaesthesia is typically used for operations below the waist, such as hernia repair, orthopaedic surgery or genital surgery. Medical practitioners may choose to use a spinal anaesthetic rather than a general anaesthetic if it is safer for a patient.
Spinal anaesthesia can also be administered as pain relief after a surgical procedure.
Is spinal anaesthesia the same as epidural anaesthesia?
Spinal anaesthesia is almost the same thing as an epidural. The difference is that a spinal anaesthetic involves one injection close to the nerves. An epidural involves a tube being left inside the epidural space, meaning doctors can 'top-up' the anaesthetic as and when required.
Spinal anaesthesia complications
All anaesthetic is associated with possible side effects and complications, and spinal anaesthesia is no different. A patient should be advised of all the risks before consenting to the procedure. If medical practitioners fail to provide this advice, a patient will not have given their 'informed consent'.
The side effects and complications of spinal anaesthesia include:
Difficultly passing urine, which is normally temporary
Nausea and vomiting
Backache
Headaches, with severe headaches being caused by CSF (cerebrospinal fluid) leak
Itching
Infection and abscesses
Low blood pressure
Decreased respiratory rate with inadequate breathing
Nerve damage
Blood clot in the spinal column
Convulsions
Cardiac arrest
Some of these complications can result in very serious consequences. For example, nerve damage can result in long-term neurological dysfunction. Low blood pressure can cause loss of consciousness and cardiac arrest. Decreased respiratory rate can lead to oxygen deficiency and multi-system organ failure.
Compensation for spinal anaesthetic complications
Sometimes a patient will develop complications as a result of spinal anaesthesia, for which no one is to blame. However, doctors must do their utmost to monitor a patient during the procedure and respond to any problems that arise. As long as this standard of care is achieved, there will not be a case of negligence.
But if medical practitioners fail to spot that a patient is suffering complications and therefore do not act, the standard of care will be deemed unacceptable. Furthermore if the actions of medical practitioners cause a complication – such as a non-sterile environment resulting in an infection – there may be grounds for a claim.
For more information on claiming compensation for spinal anaesthesia complications, please contact us today.
Free, no obligation enquiry
We offer everyone a free, no obligation enquiry. This means you can talk to a solicitor completely free of charge. After this consultation you will be given expert legal advice, during which you will be told whether you have grounds to make a claim.
Please call us free on 0800 234 3300 (or from a mobile 01275 334030) or complete our Online Enquiry Form.

---