Medical Negligence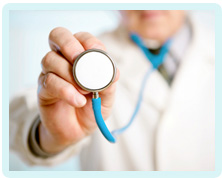 Complications After ERCP Procedure
Although rare, an ERCP procedure can be associated with serious complications. In this article we explore these complications and the potential impact they can have.
What is an ERCP procedure?
ERCP stands for endoscopic retrograde cholangio-pancreatoscopy. It is a procedure that enables medical practitioners to examine the pancreas, gallbladder and bile ducts.
It involves inserting a long thin tube through a patient's mouth. This tube (called an endoscope) has a camera and light attached to the end, and is pushed down the oesophagus and into the stomach. The camera relays images back to a TV monitor, allowing doctors to see the bile ducts and pancreas.
An ERCP may be recommended if the patient is complaining of symptoms that indicate a problem with the pancreas or bile duct – such as pancreatitis or gallstones.
ERCP risks
An ERCP is a common procedure and complications do not happen frequently. However, as with any medical procedures there are risks involved. For example, the endoscope can scrape or perforate your insides, such as the gut, stomach or pancreatic duct. It is also possible for the pancreas to become inflamed as a result of the procedure. An inflamed pancreas is known as pancreatitis. In some cases this can lead to severe complications.
Recognising complications after ERCP procedure
If a patient falls ill after an ERCP procedure, the problem must be quickly recognised and treated.
Amongst the most serious complications are pancreatitis and a perforated duodenum (part of the small intestine). When this happens the patient will complain of extreme abdominal pain and nausea shortly after the procedure, and their general condition will quickly worsen.
The patient should be immediately admitted and sent to theatre for exploratory surgery. This should reveal the perforation and the duodenum can be repaired. Afterwards the patient will need treatment in the Intensive Care Unit, where fluids, oxygen and organ support can be provided.
Life-threatening complications
Pancreatitis and a duodenal perforation can lead to further medical complications including necrosis (tissue death) of the ileum, sepsis, disseminated intravascular coagulation and multi-organ failure. This can in turn result in venous thrombosis, stroke and death.
Even if the patient does survive, he/she will remain in hospital for a long time, with a lengthy spell on the intensive care unit. There may also be long-term problems that the patient has to come to terms with.
Long-term problems
Terrible physical and psychological injuries can arise after complications such as pancreatitis and a perforated duodenum. The nature of these will of course depend upon the patient's illness, but can include the following:
Motor impairments – with weakness in the limbs, reduced standing and walking balance, potentially complicated by an amputation if compartment syndrome or tissue necrosis has occurred.
Sensory impairments – with reduced hearing if the patient has suffered brain damage.
Neuropsychological deficits – with deficits in attention and speed of information processing.
Changes in mood – with low mood, depression and irritability.
Other physical symptoms – are likely to include extreme fatigue and tiring quickly, localised pain, weak voice caused by a long period of ventilation, and urgency of bowel movements due to the bowel resection.
Impairments on everyday life
These injuries will undoubtedly impact upon the patient's everyday life. Neurological, neuropsychological and physical deficits, and emotional and behavioural disturbances, can affect their social interactions, their ability to live independently, and their ability to work.
More specifically, walking can be impaired by weakness and he/she may be prone to falls, fatigue can limit the ability to perform everyday tasks, and the need for practical help/prompts/reminders can make it impossible to live independently. Due to neurological and physical deficits it can be very difficult to work. The patient may suffer constant pain and feel low in mood. Sleep can be disrupted and it may not be possible to participate in physical hobbies previously enjoyed. Quality of life will be reduced. Irritability and low mood can affect interactions with family, putting strain upon relationships with loved ones.
Once three years have passed since the date of the illness, it is unlikely that the patient will recovery any further. Their injuries will therefore be permanent.
Medical negligence
If a patient does develop life-changing or life-ending complications after an ERCP, does it amount to medical negligence? The answer depends upon the circumstances of the care provided. There may be grounds for a claim if any of the following apply:
An ERCP was performed unnecessarily
Proper consent was not obtained from the patient before the ERCP, meaning he/she was not fully informed was the risks
There was a failure to carry out the ERCP safely in accordance with medical literature – e.g. failing to use wire-guided cannulation
There was a failure to quickly investigate a patient whose condition deteriorated shortly after having an ERCP
Emergency treatment/surgery was not performed
If you suspect you or your loved one suffered as a result of negligent medical care, you need to speak to a solicitor.
Medical negligence solicitors
To find out whether an ERCP was conducted negligently, or resulted in complications that were not diagnosed and treated quickly enough, please get in touch with us at Glynns Solicitors. We specialise in medical negligence claims and will be able to offer expert legal advice.
After speaking on the telephone we will be able to suggest what options are available to you. If we believe there are grounds for a compensation claim, we can conduct the claim on your behalf.
It is worth noting that medical negligence claims are subject to certain time limits. Aside from a few exceptions, most claims must be made within three years of the event – which likely to be the date of the ERCP. If this time limit is missed, you will not be able to make a claim, even if there was clearly a case of medical negligence. Therefore early legal advice can be essential.
Funding a medical negligence claim
We have a range of funding options available. If we believe you have the grounds to make a claim and you would like to proceed, we will discuss the different funding options with you. Most of our claims are run on a no win no fee basis.
Make A Free Enquiry
Call us free on 0800 234 3300 (or from a mobile 01275 334030) or complete our Online Enquiry Form.

---