Medical Negligence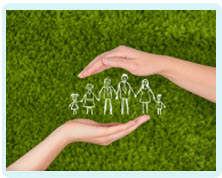 Compensation for Surgical Bladder Injury
A variety of surgical procedures related to the organs within the abdominal or pelvic cavity can lead to accidental injury to the bladder. If such damage is not repaired at the time, the patient may be left with long-term problems.
A susceptible bladder
Located in the pelvic space at the base of the abdomen, the bladder and its associated features are susceptible to injury during a number of surgical procedures including the following:
Caesarean section
Hysterectomy
Surgery to the digestive tract
Endoscopic procedures to examine the health of the bladder
With the increasing use of keyhole surgery there may even be an increasing risk of such injury occurring.
Damage can be due to accidental compression of the ureter tubes, an accidental tear to the bladder wall, the impact of leaving surgical equipment in the abdominal cavity or thermal damage.
The effect of damage to the urinary tract
Damage to the urinary tract can cause severe and debilitating problems.
The functioning of the bladder itself may be compromised, leaving the patient reliant on catheterisation for the removal of urine from the body.
The patient is likely to require additional surgery to try to rectify any damage caused and will therefore be susceptible to the usual risks of surgery and general anaesthesia.
Dysfunction of the bladder or damage to the ureter tubes feeding the bladder can also lead to kidney problems, risking renal failure.
Leakage from the bladder into the abdominal cavity can also risk causing infection with the possibility of life-threatening sepsis developing.
All of the above long-term problems can, in their turn, cause a significant impact on an individual's life, possibly restricting their capacity to work.
Medical negligence
If damage to the urinary tract is observed during the course of the surgical procedure, repair should be undertaken at that time. This provides the greatest chance of recovery and maintenance of function as well as ensuring that the patient does not need to undergo further surgery.
However, not all surgical damage to the bladder is diagnosed at the time, leaving the patient open to long-term additional problems.
Speak to a solicitor
If you or a loved one are suffering significant, on-going difficulties due to a failing in medical care, contact Glynns today to talk to a specialist medical negligence solicitor about making a claim for compensation.
Can We Help You With A Medical Negligence Enquiry?
Early legal assistance can be vital so please contact us if you would like to discuss your situation. Please call us free on 0800 234 3300 or complete our Online Enquiry Form.

---