Medical Negligence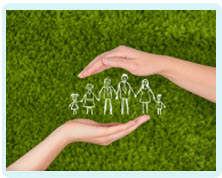 Compensation for a Spinal Cord Injury due to Surgery
A spinal cord injury can occur due to unpreventable external trauma such as a car accident. However it can also occur during surgery and, where the medical professional responsible is considered to have acted negligently, it might be appropriate to make a claim for compensation.
Spinal surgery risks
Spinal surgery is not uncommon. It might be necessary for a patient to undergo some form of spinal surgery for a variety of conditions such as a spinal deformity, a prolapsed disc or spinal stenosis.
There are, however, risks associated with spinal surgery such as bleeding and blood clots, the development of an infection or a spinal cord injury.
A spinal cord injury will affect the ability of the nervous system to work. The nerves which pass along the spine carry messages between the brain and the rest of the body and a spinal cord injury can cause partial or total damage and associated loss of function.
Depending on the location of the injury and the nerves affected, the long-term outcome could be one or more of the following:
Partial loss of mobility
Total loss of mobility
Loss of sexual function
Loss of sensation or tingling in the hands and arms
Numbness and/or weakness in the feet and legs
Loss of bowel function and sensation
Loss of bladder function and sensation
Patients with a spinal cord injury also have a higher mortality rate than those who do not suffer such an outcome.
Recognising the risk factors such as the positioning of the patient and monitoring the patient closely during surgery are important to minimise the risk of such an incident occurring. Extreme care in the use of surgical instruments is vital.
Claiming compensation
It may be appropriate to make a claim for compensation in the following circumstances:
Where the surgeon is considered to have caused damage to the patient through negligence or lack of knowledge or expertise
Where the patient was not consented appropriately for the procedure and did not understand the possible risks involved
Where the impact on the patient is both considerable and of long duration
Speak to a solicitor
If you or a loved one are suffering the long-term effects of a spinal cord injury due to medical negligence, you are probably experiencing considerable problems coping with daily life.
Contact Glynns Solicitors to discuss your situation with a specialist medical negligence solicitor who will be happy to advise you.
Can We Help You With A Medical Negligence Enquiry?
Early legal assistance can be vital so please contact us if you would like to discuss your situation. Please call us free on 0800 234 3300 or complete our Online Enquiry Form.

---