Medical Negligence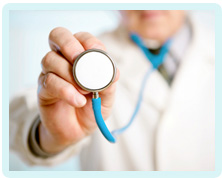 Compensation for a Fourth Degree Tear
A fourth degree tear must be diagnosed soon after the birth and repaired by an experienced surgeon. If there is a failure to achieve this standard of care, there will be grounds for a medical negligence compensation claim.
Fourth degree tears
A fourth degree tear is the most serious type of perineal tear that can be sustained during childbirth. It involves a tear that extends from the vaginal opening, down through the perineum and into the external and internal anal sphincters.
A fourth degree tear is an unfortunate but accepted risk of childbirth. If a women does sustain such a tear while giving birth, the injury should be diagnosed shortly afterwards during an examination. This can be carried out by a midwife or a doctor.
Once diagnosed, a repair should be performed in theatre by an experienced surgeon. As long as an acceptable repair is conducted shortly after the delivery, a reasonable standard of care will have been provided and a patient stands a good chance of making a full recovery.
Fourth degree tear and medical negligence
If a fourth degree tear does occur but it is not diagnosed and treated appropriately, the standard of care will have fallen below an acceptable standard. If this causes a patient to suffer harm - be it physical, emotional or financial injury - there will be a case of medical negligence.
It is very likely that an unrepaired tear will cause a patient to suffer harm as she will be left with a defect in the perineum and anal sphincters. This will usually result in the onset of symptoms, including faecal urgency, the inability to defer defecation and faecal leakage/incontinence.
Often these symptoms lead to emotional trauma, with depression, anxiety and a reluctance to resume sexual relations all common in women with unrepaired fourth degree tears.
As the victim of medical negligence, a woman with a missed fourth degree tear will be legally entitled to pursue a claim for compensation, providing the opportunity to obtain compensation for the damage that has been wrongfully incurred.
Can I claim for a fourth degree tear?
If you have suffered a fourth degree tear during childbirth but the injury has only recently been diagnosed, you could be in a position to claim compensation. To find out for certain, you need to speak to a medical negligence solicitor about the care you received and the injuries you have sustained.
To speak to a solicitor about a fourth degree tear, please get in touch with us today.
Can We Help You With A Medical Negligence Enquiry?
Early legal assistance can be vital so please contact us if you would like to discuss your situation. Please call us free on 0800 234 3300 or complete our Online Enquiry Form.

---