Medical Negligence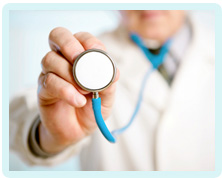 Compensation Amounts For Medical Negligence UK Septicemia
If your medical negligence claim for septicaemia is successful, you will be awarded a sum of money as compensation. But what are the compensation amounts for septicaemia in the UK?
To talk directly to a solicitor about making a medical negligence claim, please get in touch with us at Glynns Solicitors. We specialise in medical negligence and are experienced in septicaemia claims.
Medical negligence UK
Medical negligence is when a medical professional provides a patient with a substandard level of care, causing the patient physical, emotional or financial harm.
The definition of medical negligence is fundamentally the same throughout the UK, although the law in Scotland and Northern Ireland is slightly different. We therefore only deal with claims relating to England and Wales. If your potential claim relates to a country outside of England or Wales, you will need to find a local law firm.
For there to be a medical negligence claim, it must be possible to prove two things. First of all, your solicitor will have to establish that there has been a breach of duty. All medical practitioners owe their patients a duty of care. This covers doctors, nurses, midwives, physiotherapists, dentists and any other medical clinician.
In order to adhere to their duty of care, medical practitioners must provide patients with an acceptable standard of care. The care will be considered 'acceptable' if a reasonably competent body of medical men would have done the same thing. So if a GP fails to diagnose septicaemia, it must be considered whether a reasonably competent group of GPs would also have failed in the same circumstances. If not and a competent GP would have diagnosed septicaemia, there will be a breach of duty.
If a breach of duty can be established, the next thing to consider is: has a breach of duty caused you to suffer harm that would otherwise have been avoided? This is called proving causation.
Using the same analogy as above, it could be argued that the GP's failure to diagnose resulted in your treatment being delayed. During this time your condition deteriorated, the bacteria spread to a greater area and by the time you were admitted to hospital you were very unwell. But had you been sent to hospital when you first saw your GP, you would have had earlier treatment and you would not have deteriorated to the extent you did. You therefore suffered injuries that could have been avoided with better medical care.
Medical negligence UK septicemia
Septicaemia is also known as blood-poisoning and is when bacteria enter the bloodstream. It usually occurs secondary to another infection, such as a soft tissue infection or an abdominal infection. It is an extremely serious condition that requires immediate treatment with intravenous antibiotics. Septicaemia can cause organ dysfunction, and if this occurs the patient will also need organ support in intensive care.
If septicaemia is not diagnosed and treated in time, the patient can become critically unwell and may not survive. Even if the patient does get better, it can be a long recovery process and he/she may never regain normal function. Indeed, the patient may be left with post-sepsis syndrome, which is associated with various long-term physical and psychological injuries. These can include repeat infections, breathlessness, joint pain, memory loss, poor concentration and anxiety.
The only way to avoid such complications is to diagnose and treat a patient in the early stages. Sometimes this is not possible because by the time the patient presents to a medical setting their condition is already severe. However, if a patient seeks help from their GP or at A&E for early-stage septicaemia symptoms, a diagnosis and treatment should be achieved on an emergency basis. Alternatively if the patient is already in hospital, their condition should be quickly noted and urgent action taken to prevent further deterioration.
If there is a failure to achieve this standard of care, causing the patient to suffer complications such as those described above, there could be grounds for a medical negligence claim. If you believe that you or your loved one has been the victim of septicaemia medical negligence, you need to speak to a solicitor.
Compensation amounts for medical negligence UK
If you do make a medical negligence claim and it is successful, you will be awarded financial compensation. If the claim related to a deceased spouse or relative, you will be awarded compensation on behalf of their estate.
In England and Wales, compensation is given for two things: general damages and special damages. General damages reflect the physical/emotional pain and suffering you have experienced. Special damages reflect the financial loss you have incurred.
General damages are assessed with the aid of legal guidelines. These set out financial brackets for different types of injury. Your injuries must be compared against these guidelines to ensure you receive an appropriate sum.
Special damages are calculated by your solicitor who will add up everything you have lost because of the negligence. This includes past and future losses, such as lost earnings, the cost of medical treatment and the cost of care.
Compensation amounts for medical negligence UK septicemia
This means that compensation amounts for medical negligence vary from case to case. The sum is totally dependent upon the circumstances of the claim and it is not possible to say how much money you will receive for a septicaemia claim.
Nevertheless, if you suffered long-term complications and lost a lot of money (perhaps because you could not work/can no longer work), your compensation settlement will be substantial.
Although this may seem like an unsatisfactory answer, it really is difficult to predict compensation amounts for medical negligence. A solicitor may be able to gain a rough idea of the value of your claim, but it is not until investigations begin that the true value can be known.
Speak to a solicitor
To begin a compensation claim for septicaemia, your first step is to talk to a medical negligence solicitor. Our initial enquiries are free of charge and obligation, and enable you to speak directly to a medical negligence expert.
Call us free on 0800 234 3300 (or from a mobile 01275 334030) or complete our Online Enquiry Form.

---