Medical Negligence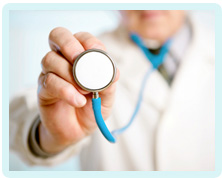 Colostomy After Fourth Degree Tear
If you have been left with a colostomy bag because your fourth degree tear was not diagnosed and treated, you will be entitled to claim compensation for the terrible impact medical negligence has had on your life.
A fourth degree tear is when the perineum and anal sphincters tear during childbirth. It is a serious injury that must be repaired in theatre shortly after the delivery.
In order to diagnose the injury, an examination must be carried out by either a midwife or doctor. This must include a digital rectal examination, as this is the only way to ensure that a fourth degree tear is not missed. Indeed, it is possible that the skin will look intact, only for there to be a deep laceration underneath.
Unfortunately, however, there are times when medical professionals fail to perform this examination and a fourth degree tear goes undiagnosed. Other times an examination is carried out, but the medical practitioner simply fails to detect the tear. In both cases there will be grounds for a medical negligence claim.
Fourth degree tear colostomy
A missed fourth degree tear will lead to troubling complications. This is because the tear extends from the vaginal opening, down through the perineum and into the anal sphincters. If left unrepaired, it will be very painful and the function of the sphincter muscles will be compromised.
Because of the damage done to the anal sphincter, a woman will find that she is unable to control the passing of wind and faeces. This will result in faecal urgency and episodes of faecal incontinence. For some this problem will be so severe that a colostomy bag is required. This will of course be devastating for the individual concerned, and can lead to psychological problems such as depression and agoraphobia.
Claiming compensation for a missed fourth degree tear
If you sustained a fourth degree tear during childbirth but the injury was not diagnosed until a later date, you will be able to pursue a claim for compensation. This is because medical professionals should be able to diagnose a fourth degree tear after the delivery with an examination.
If there is a failure to carry out this examination, or it is performed by an incompetent practitioner, the standard of care will be considered substandard. There will, therefore, be grounds for a medical negligence claim. Although this will not undo the damage you have suffered, it will provide some form of justice for you and your family.
Can We Help You With A Medical Negligence Enquiry?
Early legal assistance can be vital so please contact us if you would like to discuss your situation. Please call us free on 0800 234 3300 (or from a mobile 01275 334030) or complete our Online Enquiry Form.

---