Medical Negligence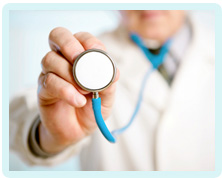 Claiming for a Birth Injury
If you or your child has suffered a birth injury because of medical error, you could be entitled to pursue a claim for compensation. To find out more, you need to speak to a solicitor who specialises in medical negligence claims.
Birth injuries to the mother
There is always a risk of injury while giving birth, even with all the medical advancements of the 21st century. The most common type of injury sustained during birth is a perineal tear. This is when the area of skin between the vagina and anus tears during a vaginal delivery.
A perineal tear is a normal occurrence and can affect any woman giving birth, although the risk is increased if the baby is large, an assisted delivery is needed, or a midline episiotomy is performed. A perineal tear cannot be avoided and will not amount to medical negligence in itself.
There are varying degrees of perineal tear. Depending upon the extent of the tear, medical practitioners will define a patient's injury as a first, second, third or fourth degree tear. A first degree tear is the most minor injury and a fourth degree tear is the most serious.
The different types of perineal tear can be described as follows:
First degree tear: laceration of the vaginal epithelium or perineal skin only
Second degree tear: involvement of the perineal muscles but not the anal sphincter
Third degree tear: disruption of the anal sphincter muscles, which is further subdivided into:

Grade 3a: less than 50% thickness of external sphincter torn
Grade 3b: more than 50% thickness of external sphincter torn
Grade 3c: internal sphincter torn also

Fourth degree tear: a third degree tear with disruption of the anal epithelium (a layer of the anal canal)
If a perineal tear does occur during birth, it is very important that the injury is diagnosed and treated before a patient is discharged. A diagnosis should be made during a post-delivery examination, which should be carried out routinely on all women who have had a vaginal birth. A midwife or a doctor can complete this examination, which should also involve a digital rectal examination.
Once diagnosed, an appropriate repair should be performed. If a first or second degree is diagnosed, the injury can be sutured in the delivery suite by a midwife or a doctor. If a third or fourth degree tear is diagnosed, the injury must be repaired in theatre by a qualified surgeon.
Along with perineal tears, a mother is at risk of suffering other types of birth injury, such as:-
Episiotomy pain
Blood loss/haemorrhage
Labial tear
C-section complications, such as internal organ damage and painful scarring
Infection
Are these birth injuries considered negligent?
Giving birth does carry risks and injuries do occur during the delivery of a baby. This means that when a mother sustains a birth injury, it will not necessarily amount to medical negligence.
However, there may be grounds for a claim if substandard medical care contributes towards the injury. Some of the most common examples of birth injury claims are outlined below.
1. Perineal tears
Although a perineal tear does not in itself amount to medical negligence, the standard of care will be deemed unacceptable if the injury is not diagnosed and repaired.
After giving birth, a patient must have a thorough examination to check whether or not she has sustained a tear. This must include a digital rectal examination, as this is the only way to confirm the presence of a third or fourth degree tear (which extend to the anal sphincter).
If this examination is not performed properly, or if it is not performed at all, it is possible that a severe tear will remain undiagnosed. A woman will therefore leave a healthcare setting with a defect in her anal sphincter, resulting in complications such as faecal urgency and incontinence.
Although these symptoms may lead to an accurate diagnosis being made, it will be difficult to repair the injury after such a long delay. Perineal tears are best repaired shortly after the injury occurred (called a primary repair). The longer the injury is left untreated, the less effective a repair will be. This means a woman may remain symptomatic for the rest of her life.
If a third or fourth degree tear is not diagnosed, there may be grounds for a medical negligence compensation claim.
2. Episiotomy complications
An episiotomy is when the perineum is deliberately cut with scissors to enlarge the vaginal opening. This is normally needed to make room for forceps. An episiotomy must be made with a sharp pair of scissors, and the cut must be made in a downwards, diagonal direction. This is called a mediolateral episiotomy.
Previously in the UK midline episiotomies were routine practice. This is when the cut is made straight downwards. However, this is now known to increase the risk of third and fourth degree tears, so are no longer carried out in the UK.
If an episiotomy is cut with blunt scissors or a midline episiotomy is performed and this contributes towards a severe tear, there may be grounds for a medical negligence compensation claim.
3. C-section complications
A caesarean section may be pre-arranged (an elective C-section) or carried out as an emergency. Either way, there are certain risks involved; a patient should be informed of these before signing a consent form.
Even if the utmost care is taken by the surgical team, it is possible that a patient will sustain an injury. However, there are also occasions when surgical error causes a patient to suffer harm that could otherwise have been avoided.
One of the most common examples is internal organ damage. For example, a surgeon may fail to mobilise the bladder out of harm's way. This is necessary during a C-section because the bladder lies on top of the uterus and is at risk of injury. It must therefore be clamped out of the way for the duration of the procedure. If the surgeon fails to do this and the bladder is badly damaged, there may be grounds for a medical negligence claim.
There may also be grounds for a claim if an injury is incurred but it is not recognised and repaired at the time.
Birth injuries to the baby
A new born child is also at risk of suffering an injury during birth. These include:
Skull injuries
Brachial plexus injury/Erb's Palsy
Nerve damage
Hip dysplasia
Fractures
Spinal cord injury
Bruises and abrasions
Cerebral palsy
Perhaps the most well-known birth injury is cerebral palsy. This is when the part of the brain that controls movement is damaged or develops abnormally. More specifically, cerebral palsy may be caused by:
Bleeding in the baby's brain
Infection contracted during pregnancy
Genetic mutations
A difficult or premature birth
When a baby is born with cerebral palsy, he/she will show signs of muscle weakness, co-ordination problems and uncontrolled body movements. These problems will continue for the rest of their lives as cerebral palsy cannot be cured. Some will be severely disabled, while others will have more minor issues.
Is cerebral palsy considered negligent?
It is possible that a baby is born with cerebral palsy for non-negligent reasons. For example, if a mother contracts an infection during pregnancy it can damage her unborn baby's brain. Additionally there may be a mutation in the genes that affect the development of the brain, resulting in cerebral palsy.
On the other hand, cerebral palsy can be caused by medical errors. If the labour is mismanaged by medical practitioners, it is possible that the baby will be starved of oxygen, resulting in brain damage.
If a child has suffered cerebral palsy because of a mismanaged birth, there may be grounds for a medical negligence compensation claim.
How do I know if I can claim?
Medical negligence is a complex area of the law and it is not always obvious if you are entitled to make a claim. To find out, all you need to do is contact a medical negligence solicitor.
A solicitor will ask you about the care you received and the injuries you/your child have been left with. After obtaining all the details, you will be advised upon your legal position. If you are told that you have been the victim of medical negligence, you will be legally entitled to pursue a claim against the medical practitioner or organisation at fault.
What happens next?
If you would like to proceed with a claim, your solicitor will begin by taking a statement from you and any other witnesses. This might include your partner or family members.
Subsequently there will be a number of different steps to complete and all of this will be handled by your solicitor. You will need to liaise with your solicitor, and you may also be required to attend medical examinations to help support your claim. Otherwise your solicitor will complete all the work on your behalf, guiding you through each stage.
Will I be awarded birth injury compensation?
If your claim is successful, you will be awarded medical negligence compensation. This is made up of your general damages and special damages, which can be explained as follows:
1. General damages, which relate to the physical and emotional pain and suffering you have experienced because of the negligence
2. Special damages, which relate to the financial loss you have incurred because of the negligence
Before suggesting an appropriate sum of compensation, your solicitor will need to establish the injuries that have been suffered and the impact this has had on your life/your child's life. A medial expert will assist with this and may be asked to write a condition and prognosis report, outlining the damages that have been endured. More than one experts' report may be needed. Once this evidence has been obtained, your solicitor will be able to assess your general damages against the legal guidelines for compensation.
Your solicitor will also need to calculate your actual financial loss. This can include the cost of specialist equipment, the loss of past earnings, the loss of future earnings and the cost of care required. Special damages can be very high in birth injury claims, especially in cerebral palsy cases.
Your solicitor will ensure you are awarded a suitable sum of compensation that duly reflects the injuries you and your loved ones have experienced.
What will a birth injury claim cost?
The cost of a birth injury claim is something that many potential claimants are afraid of. But as long as you enter into a conditional fee agreement with your solicitor, you do not have to pay anything if you lose your claim. Due to recent legislative changes, you may have to contribute towards your solicitor's legal fees should you win your case. Nevertheless, this is capped at 25% of your damages, so 75% of your compensation is completely protected.
Your solicitor will be able to talk you through the funding involved in a claim at the outset of the case. You do not have to sign anything until you are completely happy with the agreement. If there is anything you do not understand, you solicitor will take the time to explain it in greater detail.
Birth injury claim time limits
If the Claimant is over the age of 18, there is a three year time limit on birth injury claims. This begins from the date the negligence occurred, or from the date you became aware of the negligence (called the date of knowledge). For example, if you suffered a missed third degree tear but this was not discovered until a year later, you may be able to rely upon the date of diagnosis. Once the three year limitation period is over, you will not be able to make a claim.
If the Claimant is under the age of 18, he/she will have until their 21st birthday to bring a claim. There is no time limit if the Claimant lacks mental capacity, meaning there is normally no time limit in cerebral palsy claims.
Speak to a solicitor
To speak to a solicitor about making a birth injury claim, please get in touch with us today by calling us free on 0800 234 3300 (or from a mobile 01275 334030) or complete our Online Enquiry Form.

Can We Help You With A Medical Negligence Enquiry?
Early legal assistance can be vital so please contact us if you would like to discuss your situation. Please call us free on 0800 234 3300 (or from a mobile 01275 334030) or complete our Online Enquiry Form.

---