Medical Negligence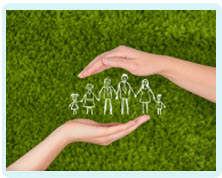 Can I Sue the NHS for Delayed Diagnosis of Ovarian Cancer?
This is Ovarian Cancer Awareness month and so it seems appropriate to consider the issues around this potentially lethal illness.
Recent research has identified that approximately one in five women who are diagnosed with ovarian cancer, are diagnosed too late for treatment.
The stage of the disease which has been reached by the time of diagnosis is crucial to the long-term outcome. This emphasises the need for greater general awareness as well as improvements in diagnosis.
Lack of awareness
One of the problems with the diagnosis of ovarian cancer is the non-specific nature of the some of the symptoms. For example, symptoms are likely to include the following:
Pain in the stomach or abdomen
Persistent bloating of the tummy
Wanting to urinate or wee more frequently
Feeling full quickly
Symptoms such as these might indicate a range of conditions and could mean that the woman affected does not realise the severity of her condition. This can cause a delay in her attending a medical facility, meaning that her cancer has had time to develop.
It can also impact on the course of action recommended by the GP or other health practitioner. If these symptoms are not recognised as possibly indicating that the patient has ovarian cancer, the necessary investigative tests will not be organised, leading to a delay in diagnosis.
It is crucial, therefore, that if a clear diagnosis is not possible, ovarian cancer needs to be ruled out. The implication of a failure to diagnose is too severe for the possible symptoms to be ignored.
The NICE Guidelines
The National Institute for Health and Care Excellence has identified that ovarian cancer is the fifth most common form of cancer in women and the main cause of death from gynaecological cancer.
It further states that the incidence of ovarian cancer is rising.
In its key priorities for implementation, NICE emphasises the need for testing for ovarian cancer in primary care in the following circumstances:
Where women, especially over the age of 50, have experienced the above symptoms more than 12 times per month
Where women over the age of 50 present with symptoms indicative or Irritable Bowel Syndrome, such as those above.
Testing for ovarian cancer
If a medical professional is concerned that a woman might have ovarian cancer, they should take a blood test for analysis.
Depending on the outcome of the blood test, it may be necessary to undergo an ultrasound of the abdomen and pelvis.
It is also important to rule out other possible explanations for the woman's symptoms.
The key issue is the speed with which investigations are undertaken and analysed. A medical professional cannot be held responsible for the fact that a woman did not attend the medical facility earlier but they may be considered negligent if they are slow to take action or fully investigate her symptoms.
Medical negligence
If you or a loved one have suffered from the impact of a delayed diagnosis of ovarian cancer, you could consider making a claim for compensation.
If the delay in diagnosis is considered to have been unreasonable, the relevant medical practitioner may be regarded as having provided substandard care.
Contact Glynns to talk to an experienced and specialist medical negligence solicitor.
Can We Help You With A Medical Negligence Enquiry?
Early legal assistance can be vital so please contact us if you would like to discuss your situation. Please call us free on 0800 234 3300 or complete our Online Enquiry Form.

---