Medical Negligence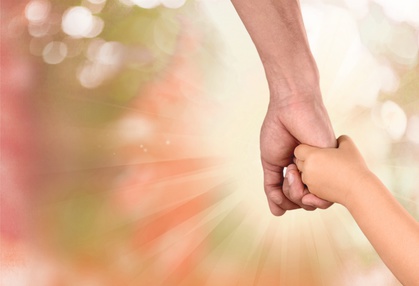 Can I Sue the NHS for Compartment Syndrome?
Compartment syndrome is a condition which can develop quickly and requires urgent recognition and treatment to try to ensure that the patient does not suffer long-term disability.
What is compartment syndrome?
Compartment syndrome is where swelling of a group of muscles causes pressure within the compartment containing those muscles, leading to loss of blood flow and loss of function.
It occurs generally in either the arms or legs and can be the product of an injury to the muscles or due to the impact of in-hospital surgical procedures.
A patient who suffers the long-term impact of untreated compartment syndrome may find that they struggle with mobility if the condition occurred in the lower limbs. They may find it difficult to walk, drive and work. They are also likely to experience on-going pain.
Compartment syndrome in an upper limb may lead to loss of function in the muscles due to loss of blood flow to the muscles.
Both outcomes can leave the patient in pain and disadvantaged in terms of their independence, ability to socialise, and their ability to earn an income.
Treatment of compartment syndrome
In order to prevent loss of muscle function, it is considered that treatment for compartment syndrome should take place within hours of the onset of symptoms.
Symptoms such as tightness, pain and weakness in a patient who has undergone a surgical procedure or experienced trauma to either upper or lower limbs should alert medical practitioners to investigate the possibility of compartment syndrome developing.
A confirmation of a diagnosis of compartment syndrome is likely to require emergency surgery to relieve the pressure within the muscle compartment and facilitate blood flow to the muscles.
Post-operative compartment syndrome
Compartment syndrome of the lower limbs is known to be a risk of prolonged surgery.
Where a patient undergoes an extensive surgical procedure, requiring them to be placed in the lithotomy position (lying on the back with the legs raised) for several hours, there is a possibility that this will impact on the blood flow to the muscles. Following the operation, the return of blood flow can cause swelling of the muscles, leading to compartment syndrome.
A number of different surgical procedures might require such an approach including the following:
Orthopaedic surgery
Surgery for abdominal cancer and other abdominal conditions
Obstetric and Gynaecological surgery
Post-operative monitoring
Patients recovering from long duration surgery who develop the symptoms of compartment syndrome demand a high level of suspicion of this potentially devastating condition.
If medical professionals fail to diagnose and treat the patient's compartment syndrome in these circumstances, they may be considered to have provided a poor quality of care.
Furthermore, if the prolonged use of the lithotomy position is considered to have been inappropriate or poorly-managed, the medical practitioners responsible may be considered to have contributed to the patient developing this unpleasant condition.
For the patient to develop compartment syndrome in hospital and yet for it not to be diagnosed may be regarded as substandard care.
Speak to a solicitor
If you or a loved one are suffering significant, long-term problems due to delayed diagnosis of compartment syndrome, contact Glynns to talk to a specialist medical negligence solicitor.
Can We Help You With A Medical Negligence Enquiry?
Early legal assistance can be vital so please contact us if you would like to discuss your situation. Please call us free on 0800 234 3300 or complete our Online Enquiry Form.

---