Medical Negligence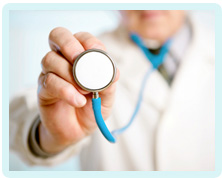 Balance and Hearing Loss from Gentamicin
Excessive and prolonged treated with Gentamicin can cause the patient to suffer significant bilateral vestibular failure. This means that it can adversely affect the balance system. It can also lead to hearing loss.
If you have suffered such issues because you were given too much Gentamicin, you could be the victim of medical negligence. Please get in touch with us at Glynns Solicitors to find out more.
Ear damage and Gentamicin
The aminoglycoside antibiotic, or Gentamicin, can result in aminoglycoside-induced ototoxicity if used incorrectly. Ototoxicity is when chemicals damage the inner ear. Widespread harm can be caused, including vestibulo-toxicity, cochlea-toxicity, and vestibular failure.
Symptoms of ototoxicity
Such damage will lead to persistent symptoms, particularly poor balance and hearing loss. Some patients also report feeling disorientated, hearing rushing or ringing noises in the ears, muffled hearing, general weakness and the sensation that they are going to fall.
Sometimes the patient will actually fall over and may therefore need a walking aid (such as a zimmer frame). Any sudden movements can make the affected person very unsteady and he/she must take great care not to move their head too quickly. There may also be oscillopsia, a sensation where the horizon bounces up and down.
Loss of independence
Although not life-threatening, these symptoms can significantly handicap someone's life, robbing them of their independence and even their ability to work. The affected individual find they are unable to drive, do the cooking, go shopping, read or leave the house alone.
Depending upon the severity of symptoms, the patient may find it difficult to operate independently, either at home or in the wider world.
Sadly the condition is likely to be permanent. There may be some improvement in the years after the cessation of treatment, but after three years it is unlikely there will be any further improvement.
Gentamicin claims
Because of the dangers associated with Gentamicin, it must be prescribed very carefully by medical practitioners. If the antibiotic is required, the patient should be regularly monitored to ensure there are not excessive levels of Gentamicin in the blood.
Furthermore, it must not be given to patients who have a previous history of ear damage or kidney problems (because Gentamicin can also damage the kidneys).
If the administration of Gentamicin is negligent, causing a patient to develop ototoxicity, there could be grounds for a medical negligence compensation claim. If you have experienced balance and hearing problems since having Gentamicin, please get in touch with us to find out if you have been negligently treated.
Free initial enquiry
For a free, no-obligation enquiry, contact us at Glynns Solicitors. We are located between Bath and Bristol, and act for victims of medical error across England and Wales.
Please call us free on 0800 234 3300 (or from a mobile 01275 334030) or complete our Online Enquiry Form.

---