Medical Negligence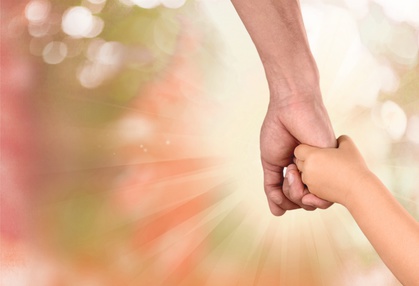 When to Suspect Sepsis
Sepsis is a medical emergency. If the early signs are not spotted and treatment delayed, it can prove fatal. When should medical practitioners suspect this condition?
Incidences of sepsis nationwide seem to be on the increase and thousands of people die every year because it the condition was not diagnosed in time. Treatment of sepsis is described as 'time critical' meaning that a failure to act quickly enough is likely to result in the patient's death. Sepsis deaths continue to be an issue of grave concern to the medical profession, the government and the public alike but patients with the condition are still being missed by medical practitioners.
Recognising the susceptible groups
It is known that key groups in society are more likely to develop sepsis than others and these groups should, therefore, receive a high level of attention when they fall ill.
The elderly are more prone to infection and, since sepsis is caused by the body's response to an infection, when elderly patients present with symptoms of illness, the possibility that they may have or develop sepsis should be at the forefront of medical minds
Infected groups - sepsis is the product of infection so those patients who have a pre-existing infection need close monitoring. In the elderly, both urinary tract infections and respiratory infections are known to prompt a sepsis response. Therefore, elderly patients suffering with either of these infections should be monitored for signs of sepsis
Children are susceptible to, and often exposed to, infections such as ear infections, which can lead to sepsis. Young people with severe infections require monitoring.
Pregnant women are susceptible to sepsis, considered by the NHS as having a 50% greater risk than their non-pregnant peers. The NHS document 'Improving Outcomes for Patients with Sepsis', further identifies that pregnant women from ethnic minorities, or those with a history of antibiotic therapy are additionally vulnerable. Therefore, medical practitioners should consider the possibility that these groups could develop sepsis and monitor them appropriately.
Anyone with an already-weakened immune system is at a higher risk of sepsis that those who are otherwise well. Someone may suffer with a weakened immune system for a variety of reasons. They may have a pre-existing condition which compromises the immune system such as diabetes, or they may be receiving medical treatment such as chemotherapy which impacts on the immune system.
Spotting the signs
Being aware of the key groups that are more likely to develop sepsis is a major factor in the early recognition and treatment of the illness. However, spotting the symptoms of the condition and understanding the importance of monitoring those symptoms and screening the patient for sepsis is equally fundamental.
Medical practitioners should be alerted to the possibility of sepsis when they encounter the following signs in their patients:
A lowering blood pressure
An increasing temperature
An increasing heart rate
An increasing breathing rate
Deteriorating mental state or confusion
New Plans for Sepsis
In recognition of the growing problem, the Health Secretary, Jeremy Hunt has just announced new measures to raise awareness of the symptoms among all primary health care professionals, especially those working with the elderly.
Medical Negligence
A recent BBC programme stated that, in some health trusts, only 50% of patients with symptoms of sepsis are, in fact, being screened for the condition and only 6 out of 10 patients are receiving antibiotics within the specified time. This is despite the fact that a delay in treatment can have catastrophic outcomes.
New guidelines on the treatment of sepsis have identified the need to administer antibiotics within one hour from the onset of symptoms.
Such an extreme level of emergency demands a very high level of awareness and response. It can be a matter of life or death.
Speak to a solicitor
Delayed diagnosis and treatment can lead to a very poor outcome. If this has been your experience, you may be able to make a claim for compensation. Should you wish to pursue this possibility, you need to speak with a specialist medical negligence solicitor.
Glynns Solicitors have years of experience supporting medical negligence claims, especially where sepsis has not been appropriately treated. We would be very happy to discuss your experience with you.
Call us free on 0800 234 3300 (or from a mobile 01275 334030) or complete our Online Enquiry Form.

---