Medical Negligence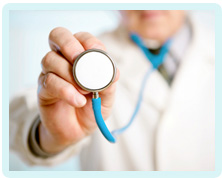 Rectal Injury From Prostate Surgery
Rectal injury is a recognised complication of radical prostatectomy. However, it is a rare injury and the quoted incidence is usually less than 1%.
Rectal injury recognised during surgery
When a large hole is made in the rectum during surgery, it should be identified at the time of surgery. If there is a suspicion of rectal injury, techniques such as rectal insufflation (blowing air into the rectum) can be used to check for injury. Suspicions should especially heightened if the prostate is particularly adherent to the rectum.
If rectal injury is recognised and repaired at the time of surgery, the vast majority of patients heal with no further issues. If the injury is detected and repaired, it will normally prevent the formation of a fistula.
Rectal injury not identified during surgery
But if the rectal injury is not recognised, fistulation may occur and this can present anywhere from one to 60 days post-surgery.
There are reports of rectal fistulas healing spontaneously after a period of catheter drainage of the bladder, often combined with de-functioning of the rectum by colostomy or ileostomy. It would normal practice to seek the advice of a colorectal specialist regarding de-functioning the bowel.
Thus while a rectal fistula will usually require surgical repair, it is acceptable practice to wait to see if the injury heals by itself.
Timing of surgery
There are differing opinions as to how long a surgical repair should be delayed. Some suggest a period of catheterisation and de-functioning for several weeks, while others have suggested waiting up to six months.
The reasons for this are that if early repair is attempted, the tissues are fragile and there may be inflammation and even sepsis in the region. Delaying and resting the area provides a chance for the injury to consolidate and the infection to resolve.
It is therefore reasonable to delay surgical repair until a conservative approach with catheterisation and intestinal de-functioning has been tried for at least 12 weeks.
There are a variety of techniques to repair a fistula after prostate surgery, most with a very high success rate. A repair carried out in expert hands, and at the appropriate time, should have an extremely high chance of success.
Surgery performed too early
A repair that is undertaken too early is going to have a high chance of failure. The tissues will be fragile, making any repair more difficult and healing less likely. The decision to offer early repair is incorrect and bound to be associated with a high risk of failure and persistence of the fistula.
Expert legal advice
If you suspect your rectal injury was negligently treated, please get in touch with us today. There are a number of ways in which a breach of duty may arise, including:
Failing to check whether the rectum had been injured
Failing to diagnose the fistula during surgery
Failing to diagnose the fistula shortly after surgery
Failing to offer a period of conservative treatment, instead proceeding with early surgical repair
Failing to seek the assistance of a surgeon with expertise
If you suspect you have been the victim of medical negligence, contact us for a free initial enquiry.
Contact us today
To find out more about making a medical negligence claim, please get in touch with our team today. We will advise whether or not you are eligible to pursue a claim for compensation. If so, we can help you get the financial redress you deserve.
Please call us free on 0800 234 3300 (or from a mobile 01275 334030) or complete our Online Enquiry Form.

---