Medical Negligence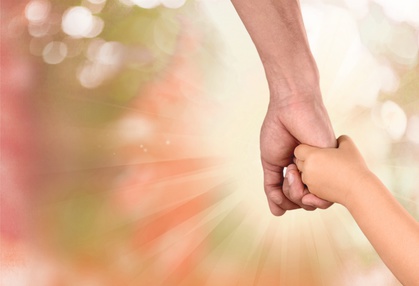 Cancer Diagnosis and Treatment Claims
Delays in the diagnosis and treatment of cancer are increasing according to new statistics. The impact on patients can be devastating.
Commenting on the trends in diagnosis and treatment for cancer, The Health Foundation has recently commented on the NHS figures for 2018 - 2019 that the health service performance was 'the worst since these targets were set'. The targets in question were the length of time a patient with suspected or diagnosed cancer had to wait before receiving their first treatment.
Government Cancer Treatment Waiting Times
A maximum 62 day wait from urgent referral for suspected cancer to the first definitive treatment for all cancers
A maximum 62 day wait from a referral from an NHS Cancer Screening Service to the first definitive treatment for all cancers
A maximum 62 day wait for the first definitive treatment following a consultant's decision to upgrade the priority of the patient (all cancers)
As reported in The Daily Telegraph, 20% of patients diagnosed with cancer in 2017 - 2018 waited more than the target 62 days for their first treatment.
Last year, Pancreatic Cancer UK called for faster access to treatment for patients diagnosed with the virulent illness, observing that 'one in four people in the UK with pancreatic cancer die within a month of diagnosis.' They further noted that survival rates in the UK for pancreatic cancer are lower than those in Germany and Belgium.
Diagnosis delays
However, delays in the commencement of treatment are only part of the story. Delays in diagnosis are also a factor contributing to poor long-term outcomes for cancer patients.
A recent report by The Health Foundation observed that around 10,000 lives could be saved in the UK with earlier diagnosis of cancer.
There are two aspects to this issue. One is for the first medical professional seen by the patient to recognise that the patient may be exhibiting symptoms of cancer. The second is about the speed with which that patient is then seen by a specialist or undergoes appropriate testing.
The government target for referral for a patient with suspected cancer is for that patient to be seen by a specialist within a maximum of 14 days.
Pancreatic Cancer UK has observed that over 50% of patients with the illness are diagnosed at Accident and Emergency, in comparison with breast cancer where only 5% of diagnoses are due to emergency presentation. And yet, the aggressive nature of the illness means that its victims may deteriorate faster than many other patients.
Earlier diagnosis could save lives.
Bowel Cancer Assessment Delays
Bowel Cancer UK noted recently that, based on the NHS figures for 2018, delays in testing for bowel cancer have increased.
In 2018, over 4000 patients each month waited for more than six weeks for an endoscopy to assess the condition of their bowel. This figure had been approximately 3000 the previous year.
One third of NHS hospitals were in breach of the target for carrying out a colonoscopy on suspected bowel cancer patients
There was a 40% increase in the number of patients having to wait more than two weeks to see a specialist for bowel cancer
Recognising symptoms
Delays in treatment for cancer can also be due to a misdiagnosis or failure to recognise the symptoms of this terrible condition.
The symptoms of a range of cancers may be mistaken for other conditions and vital investigations are not then carried out.
Lung cancer, bladder cancer, bowel cancer and pancreatic cancer as well as many other forms of this illness fail to be recognised when the patient attends their doctor.
Where the patient suffers a poor long-term outcome as a result, it may be appropriate to make a claim for compensation.
Medical negligence
Whilst delays in diagnosing cancer can sometimes be due to a reluctance on the part of patients to attend their GP, or a failure to recognise their own symptoms, there are also numerous examples of a diagnosis delay due to the failings of medical professionals.
One in two people in the UK are expected to develop cancer at some point during their life. The symptoms of this shocking illness should, therefore, prompt a high level of suspicion and action in medical professionals.
Speak to a solicitor
If you or a loved one are struggling with the permanent effects of a delay in diagnosing or treating cancer, contact Glynns Solicitors to talk to a specialist medical negligence solicitor.
Can We Help You With A Medical Negligence Enquiry?
Early legal assistance can be vital so please contact us if you would like to discuss your situation. Please call us free on 0800 234 3300 or complete our Online Enquiry Form.

---