Medical Negligence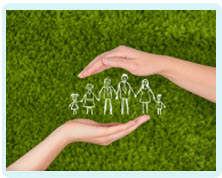 Can I Make a Compensation Claim for Gentamicin Poisoning?
Substandard care in the prescription and delivery of Gentamicin can leave the patient with terrible, long-term problems and may justify the initiation of a claim for compensation.
Gentamicin overview
Prescribing and administering Gentamicin to a patient is not in itself an example of medical negligence and does not necessarily justify the patient in making a claim for compensation.
Gentamicin is an extremely useful antibiotic which may be beneficial to a patient suffering from a severe bacterial infection which other antibiotics may fail to treat.
However, this powerful drug can have significant and debilitating long-term side-effects and a failure to consider all the patient factors when prescribing it or a failure to monitor its effects on the patient may be considered to have been negligent.
Possible side-effects
Inappropriate use of Gentamicin can cause a range of life-changing and, potentially, life-threatening problems:
Damage to the kidneys, risking kidney failure
Damage to the patient's hearing
Impairment of the patient's sense of balance, leading to mobility difficulties
Dizziness
These side-effects can severely limit the patient's quality of life. Driving, travelling independently and many types of employment can become impossible to undertake. Living in two-storey accommodation can be impractical.
Damage to the kidneys can reduce their ability to carry out vital functions in keeping the patient's body healthy by removing waste products from the blood and helping to produce red blood cells. Eventually, the patient will struggle to survive without medical support.
Medical negligence
It is vital, therefore, that Gentamicin is prescribed with caution and precision. The dosage, the timing of doses and the suitability of the drug at all need to be taken into consideration. Factors such as the patient's age, their weight and pre-existing conditions such as pregnancy, kidney problems, infective endocarditis and myasthenia gravis should be assessed. A failure to consider these key factors in the patient's suitability for this powerful drug may mean that they are inadvertently given an excessive dose and start to suffer significant physical problems as a result.
It is also imperative that the patient is monitored carefully once they have started their course of Gentamicin in case they start to develop side-effects and need their dosage to be reviewed. If symptoms of side-effects are not observed promptly, it may be too late and the patient may suffer permanent physical damage as a result.
Claiming compensation
If your health and your quality of life have suffered significantly due to negligence relating to the prescription or administration of Gentamicin, it might be appropriate to make a claim for compensation.
Contact us to talk to a specialist medical negligence solicitor who will be happy to advise you as to the suitability of making a claim.
Can We Help You With A Medical Negligence Enquiry?
Early legal assistance can be vital so please contact us if you would like to discuss your situation. Please call us free on 0800 234 3300 or complete our Online Enquiry Form.

---