Diagnosis Failure Or Delay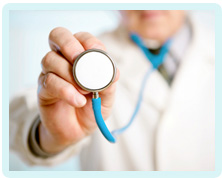 Failure To Repair Shoulder and Hand Injuries
After being involved in a serious road traffic accident, Neil spent a prolonged time in hospital, undergoing various surgical repairs. However, both a shoulder injury and a hand injury were missed, leaving him with long-term complications.
In the winter of 2007, Neil was involved in a serious road traffic accident. He was airlifted to hospital in London where he was diagnosed with multiple facial fractures, a fracture dislocation of the neck, multiple rib fractures, a contusion of the liver, a dislocation of the right shoulder, a fracture of the left wrist and hand, a fracture dislocation of the left ankle and damage to the big toe of the right foot.
Neil underwent numerous operations while in hospital in London. During the course of the procedures, the right shoulder dislocation was reduced, the left wrist and ankle fixed with metal work, and the fractured neck disc removed and a metal plate inserted. A K-wire was also applied to his left hand to correct the position of the left ring finger.
After four weeks, Neil asked to be transferred to a hospital nearer his family and friends. Following his transfer his left arm was x-rayed, after which doctors decided to apply a smaller cast. During the removal of the existing cast, Neil noticed that he could not move his fingers. He found this extremely concerning.
Neil asked the consultant in charge of his care why he could not move his fingers, but was not given a definite answer. He continued to ask the same question but never received a satisfactory reason. He was finally discharged from hospital after 10 weeks of treatment.
Despite having been discharged, Neil remained unable to use the fingers on his left hand. He repeatedly mentioned this during his follow-up appointments, and was referred to both a neurologist and a hand therapist. Eventually, upon the advice of the hand therapist, Neil's GP arranged for nerve conduction studies to be performed.
The nerve conduction studies revealed significant nerve damage in the right shoulder but no apparent problems in the left. Neil's GP suggested that he seek assistance from a hand specialist on a private basis, which he did. The specialist examined Neil's hand and said that an operation was necessary as the tendons appeared to be ruptured.
After the procedure, the specialist told Neil that all of his tendons had been ruptured. He had to join the second tendon to the third, and the third tendon to the fourth and fifth, meaning Neil would only be able to move his fingers in pairs. The tendons could not be repaired individually as too much time had lapsed since the accident; consequently the tendons had shrunk, making a 'normal' repair impossible.
The same month, Neil had an MRI scan on his right shoulder. This showed a massive rupture of his shoulder tendons. Keyhole surgery was carried out in an attempt to repair the injury, but unfortunately the surgeon was unable to join the tendons, meaning a muscle transfer was required instead.
Both the hospital in London and the hospital in Kent had failed to diagnose and treat the injuries in his left hand and right shoulder. As a result of this failure, Neil has been left with ongoing pain, severely restricted movement and reduced motor control in his hand.
He is unable to do simple tasks such as cook and wash his hair, relying heavily upon help from friends and family. Neil has lost a significant amount of money as his symptoms make it difficult for him to work. He has become depressed as a result of these complications, caused by his constant struggle with the pain and restrictions imposed by his injuries.
Had Neil undergone treatment for his hand and shoulder injuries in a more timely manner, it is likely that a successful repair would have been made, meaning he would have made a complete (or almost complete) recovery. We helped Neil pursue a claim against the negligent hospitals in question.
He was awarded in excess of £150,000 compensation.
(Details which might identify our client have been changed.)
Would You Like Assistance from Specialist Medical Negligence Claims Solicitors?
Early legal assistance can be vital so please contact us if you would like to discuss your situation. Please call us free on 0800 234 3300 (or from a mobile 01275 334030) or complete our Online Enquiry Form.

---