Birth Injury Articles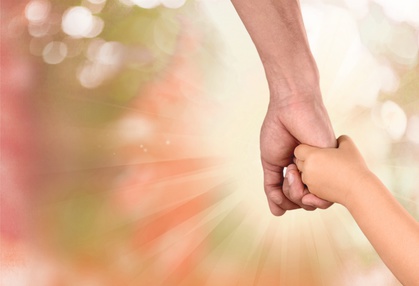 Why do I have a fistula after giving birth?
For a mother to discover that she has a fistula after giving birth to her child is likely to be very distressing. Prompt diagnosis and treatment is necessary in order to allow the mother to recover from this unpleasant condition and focus on nurturing her baby.
"Before we contacted you we had no real idea that we had grounds for a medical negligence claim but after speaking to you it became clear that Wendy was indeed treated poorly. Chris Bird took the time to explain what was happening and kept us to speed. Our deepest gratitude to you all and Chris in particular."
Mr And Mrs H
If you have suffered a birth injuryand would like advice about a possible medical negligence claim, please call us on 0800 234 3300 (or from a mobile 01275 334030) or complete a Free Online Enquiry.
Claims Involving Birth Tears That Glynns Solicitors Have Settled
What is a fistula?
A fistula is an abnormal connection, such as a hole or passage, between two parts of the body. Following the birth of a child, it is possible that the mother may develop a fistula between the rectum and the vagina, known as a recto-vaginal fistula. This is not a frequent occurrence.
What are the effects of a recto-vaginal fistula?
The effects caused by the presence of a recto-vaginal fistula can be painful, embarrassing and life-changing. They include the following:
Loss of control of wind, causing wind to escape via the vagina
Leakage of faeces via the vagina
An unpleasant smell escaping from the vagina
Pain during intercourse
Urinary tract infections
Someone suffering with a fistula may also require a colostomy if they are unable to control the functions of the bowel.
What can be done about a fistula?
If you believe you may have an undiagnosed fistula, you need to see your GP or consultant as soon as possible. You are likely to need an internal examination of the vaginal and anal areas, followed by surgery to try to repair the damage. You may need blood tests to check for infection and to take a course of antibiotics to ensure that you are infection-free before surgery to try to increase the chances of the best outcome.
Surgery to repair a fistula has a good success rate, although this is partly dependent on how severe the fistula is. If you have been using a colostomy, it should be removed after your surgery.
You can help to ease the symptoms of a fistula whilst waiting for surgery by trying to reduce chances of infection through good hygiene, and not using irritants such as scented toiletries.
Why do I have a fistula?
It is most likely that you have developed a fistula as the result of a 3rd or 4th degree perineal tear during childbirth. A 3rd degree tear is a tear that extends from your vagina, across the perineum between the vagina and the anus, also affecting the anal sphincter. A 4th degree tear extends still further to affect the lining of the anal canal.
Although rare, a 3rd or 4th degree tear can happen naturally in the course of childbirth, especially if the child is large or if the shoulder becomes stuck behind your pelvic bone. In itself it is not necessarily a sign of medical negligence.
However, it is possible that your tear and/or fistula were not observed at the time of the birth and you have been suffering the effects of a fistula unnecessarily. Any damage of this nature needs to be diagnosed and repaired as promptly as possible in an operating theatre by an experienced surgeon. Had this occurred, your chances of a full recovery would be greater.
It is also possible that you should have been given an episiotomy to reduce the chances of a tear occurring. An episiotomy is a cut to the perineum sometimes made deliberately by the midwife or doctor to ease the passage of the baby or to try to prevent a worse tear from occurring.
Medical Negligence
If you have experienced a fistula which was neither identified nor treated at the time of the birth, and which has caused you significant ill-effects, you may be entitled to make a claim for compensation.
Contact us at Glynns Solicitors today.
Please call us on 0800 234 3300 (or from a mobile 01275 334030) or complete our Fre Online Enquiry.

---