Necrotising Fasciitis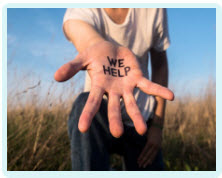 Why is Necrotising Fasciitis a medical emergency?
Known also as 'the flesh-eating disease', necrotising fasciitis is clearly an unpleasant condition. But why, exactly, is it a medical emergency?
What is necrotising fasciitis?
Necrotising fasciitis is a life-threatening infection that can develop when one of a variety of bacteria enters the body – through a wound or cut or bite - and reaches the deep soft tissue beneath the skin.
It is a potentially devastating condition that can cause extensive and debilitating damage to any part of the body. If it is not diagnosed and treated promptly, the infection will spread, causing widespread damage to the subcutaneous tissue of the body and ultimately threatening the life of the patient as they experience blood-poisoning, multiple organ failure and death.
What are the effects of necrotising fasciitis?
Once they have successfully entered the body, the bacteria which cause necrotising fasciitis travel through the fascia (bands of connective tissue that surround muscles, nerves and blood vessels) of the body, releasing toxins which restrict the blood flow to the tissue, causing that tissue to die. This process continues until either all infected tissue is removed through surgery.
Why is it a medical emergency?
Necrotising fasciitis is a medical emergency for the following reasons:
As explained above, its impact can be devastating, destroying the body's tissue
The effects of necrotising fasciitis can spread within hours or days. It has been calculated that, in some circumstances, the rate of spread is as fast as one inch per hour
If untreated, necrotising fasciitis can cause septic shock, multiple organ failure and death
What is the long-term prognosis of necrotising fasciitis?
Necrotising fasciitis is very difficult to combat and it is thought that, even with treatment, up to 40% of people who develop necrotising fasciitis will die.
In order to stop the spread of necrotising fasciitis, immediate and ongoing debridement of the damaged tissue is necessary. This means that a significant amount of tissue may need to be surgically removed. In some cases, this may even require the amputation of a limb.
Therefore, the long-term outlook for someone with necrotising fasciitis is rarely positive as, even if they survive, the disease is likely to cause some form of disability and result in changes to their life-style.
Responding to necrotising fasciitis
The key to ensuring the best outcome from necrotising fasciitis is early diagnosis and treatment.
The bacteria which cause the devastation need a route into the subcutaneous layer of the body and those people most vulnerable to it are, therefore, possibly already suffering with a wound, or have undergone surgery or have cause to experience a cut to the skin through injection, such as diabetics. It may be that those people are already in hospital and they should be monitored for possible signs of secondary infection, such as MRSA and necrotising fasciitis.
The symptoms of necrotising fasciitis
Anyone experiencing necrotising fasciitis is likely to notice a reddened, swollen area of the skin which is causing extreme pain, usually out of proportion to the apparent injury. They may also have flu-like symptoms, such as a fever, a feeling of nausea and diarrhoea.
In these circumstances, medical practitioners should consider the possibility of necrotising fasciitis. The patient will require intravenous antibiotics and immediate debridement of all affected tissue, whilst investigations are carried out to identify the underlying bacteria that has caused the infection.
Medical Negligence
If you believe you have been the victim of delayed diagnosis or treatment, contact us at Glynns Solicitors to discuss the circumstances of your case.
Please call us free on 0800 234 3300 (or from a mobile 01275 334030) or complete our Online Enquiry Form.

---
Testimonials
"Before we contacted you we had no real idea that we had grounds for a medical negligence claim but after speaking to you if became clear that Wendy was indeed treated poorly. Chris took the time to explain what was happening and kept us to speed. Our deepest gratitude to you all and Chris in particular."
"I would like to say a big thank you to you for making this whole process easy and relatively painless. You kept me informed throughout and you were always polite and courteous in all forms of communication. I would not hesitate to recommend you to friends and family, so a really big thank you and I wish you all the best in the future."
» Read More Medical Negligence Testimonials?

Free Nectorising Fasciitis Guide