Necrotising Fasciitis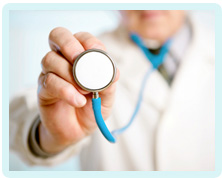 The Link Between Necrotising Fasciitis and Poverty
In recent years, New Zealand based medical researchers have intensified their efforts to understand the underlying reasons for the high rates of Necrotising Fasciitis or 'flesh-eating' skin disease within the country. Otago University researchers identified a seven-fold increase of necrotising fasciitis and were able to draw links between infection rates and poverty.
Necrotising Fasciitis is a rare, life-threatening infection resulting in necrosis of the skin, subcutaneous tissue, and fascia. Mortality rates have been noted as high as 73 percent.
Why are low-income people more susceptible to Necrotising Fasciitis?
The bacteria that cause it are very common. They include group A Streptococcus (group A strep), Klebsiella, Clostridium, Escherichia coli, Staphylococcus aureus, and Aeromonas hydrophila, among others.
Despite sensationalised media reports, flesh-eating bacteria rarely affects healthy individuals. You are at higher risk if you already have a poor immune system; just had an infection with a rash, such as chickenpox; have chronic health issues, such as diabetes, kidney disease or cancer; have any cuts or use steroid medications.
There are a number of reasons why the risk of developing Necrotising Fasciitis is greater for those on a low-income, these include:
Poor access to proper hygiene and a lack of education of why good habits such as hand washing are important
A recent Diabetes UK report revealed that the poorest people in the UK are 2.5 times more likely to have diabetes at any age than the average person and once they have the condition, those in the most deprived homes are twice as likely to develop complications of diabetes as those in the least deprived (including Necrotising Fasciitis)
Marginalised groups are often unable to access treatment for cuts or if they display symptoms of Necrotising Fasciitis
Alcoholics and intravenous-drug abusers are at an increased risk of developing Necrotising Fasciitis
Living in overcrowded housing
How do I prevent Necrotising Fasciitis?
To protect yourself from developing Necrotising Fasciitis, it is important to follow these hygiene practices:
Dress and clean your wounds and replace dressings regularly
Wash your hands frequently
Avoid contact with people suffering from a sore-throat-related illness
Cover your coughs and sneezes -- remember to turn away from others when you sneeze, and sneeze and/or cough into your arm instead of your hands
Immediately throw out your used tissues
Can I receive compensation after developing Necrotising Fasciitis?
You can claim compensation for Necrotising Fasciitis if your doctor failed to diagnose the condition, causing a delay in you receiving treatment. It is crucial that Necrotising Fasciitis is spotted and treated as soon as possible, otherwise major disfigurement and often death can result.
You can also claim compensation if the wrong treatment is given. For example, medical professionals may fail to assess what type of bacteria is causing the infection resulting in the wrong antibiotics being given. Negligence also occurs when doctors do not realise surgical debridement is required to remove all of the infected tissue – something which may take several procedures.
It is important to explore whether or not you can claim for compensation as the money you receive can help you rebuild your life after not only suffering from a nightmarish condition, but surviving sub-standard or delayed treatment.
What if I cannot afford a solicitor to represent me in a claim?
Glynns offers Conditional Fee Arrangements (commonly known as no win, no fee) for some cases of clinical negligence.
No win, no fee means that you will only have to pay your solicitor if your win your case and you can take out After The Event insurance to cover any legal costs owed to the defendant if you lose your case.
No win, no fee arrangements also offer clients extra reassurance as your solicitor is taking all the risk and shouldering the expense of bringing your case to court. This includes paying for the time spent investigating your claim, paying expert witnesses and negotiating settlement. Therefore, you can be fairly confident that they would not take your case on unless they felt it had a strong chance of succeeding.
Poverty may increase the risk of developing Necrotising Fasciitis but that should not limit access to justice if the treatment received was not up to standard.
At Glynns Solicitors we have the expertise required to successfully act for people who have developed necrotising fasciitis as a result of medical negligence.
Please call us free on 0800 234 3300 (or from a mobile 01275 334030) or complete our Online Enquiry Form.

---
Testimonials
"Before we contacted you we had no real idea that we had grounds for a medical negligence claim but after speaking to you if became clear that Wendy was indeed treated poorly. Chris took the time to explain what was happening and kept us to speed. Our deepest gratitude to you all and Chris in particular."
"I would like to say a big thank you to you for making this whole process easy and relatively painless. You kept me informed throughout and you were always polite and courteous in all forms of communication. I would not hesitate to recommend you to friends and family, so a really big thank you and I wish you all the best in the future."
» Read More Medical Negligence Testimonials?

Free Nectorising Fasciitis Guide