Necrotising Fasciitis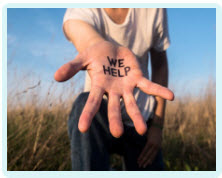 Suing the NHS for Necrotising Fasciitis Misdiagnosed as Deep Vein Thrombosis
Misdiagnosing necrotising fasciitis can prove fatal.
Although this soft-tissue infection is fairly rare, a failure to consider it as a possible explanation for a patient's symptoms can allow the destructive bacteria to spread rapidly through the body, threatening the life of the patient.
Developing necrotising fasciitis
The symptoms of necrotising fasciitis usually involve a region of intense pain, redness and swelling.
This may be related to an episode of trauma involving puncturing of the patient's skin. This could be a drug injection site, a surgical incision, an animal bite or an accidental cut in the home. It is also possible that an open wound may not be visible.
Necrotising fasciitis most frequently originates in the limbs or the abdomen. Consequently, when symptoms of pain, swelling and redness occur in, say, a leg, it is possible that many medical professionals would consider the explanation might be a possible deep vein thrombosis.
Responding to necrotising fasciitis
Necrotising fasciitis is a medical emergency, however, and any delay can prove fatal to the patient. If medical professionals fail to consider that a soft-tissue infection is present and instead pursue an investigation into deep vein thrombosis, the patient's condition is likely to worsen rapidly.
A patient suffering from necrotising fasciitis requires immediate removal (debridement) of all damaged and infected tissue to try to prevent the further spread of the disease.
A misdiagnosis means that there will be a delay in the commencement of such surgery. It will also cause a delay in the administration of intravenous antibiotics and an investigation into the causative bacteria which may influence the nature of the antibiotic treatment.
Any suspicion that the patient may, in fact, be suffering from necrotising fasciitis should prompt an immediate referral to a specialist team who can rule out this life-threatening condition.
Even where a delay in surgery does not lead to the patient's death, any delay is likely to mean that the patient's struggle against the infection is prolonged. The extent of tissue which needs to be removed will probably be greater and the impact on the patient's well-being will be more significant, possibly involving the amputation of a limb and an extended stay in intensive care.
Medical negligence
If symptoms which may indicate a diagnosis of necrotising fasciitis are misdiagnosed or do not receive the urgent attention required, leading to a delayed diagnosis of necrotising fasciitis, the relevant medical professional may be regarded as having acted negligently.
If the patient suffers a poor outcome as a result of the delay in diagnosis, it may be appropriate to make a claim for compensation.
Legal Advice
Contact a specialist medical negligence solicitor if you or a loved one are struggling with the impact of a delay in diagnosing this horrific illness.
Here at Glynns we have supported numerous patient who have suffered a severe outcome due to poor management of their necrotising fasciitis symptoms. We will be very happy to advise you as to the best way forward.
Please call us free on 0800 234 3300 (or from a mobile 01275 334030) or complete our Online Enquiry Form.

---
Testimonials
"Before we contacted you we had no real idea that we had grounds for a medical negligence claim but after speaking to you if became clear that Wendy was indeed treated poorly. Chris took the time to explain what was happening and kept us to speed. Our deepest gratitude to you all and Chris in particular."
"I would like to say a big thank you to you for making this whole process easy and relatively painless. You kept me informed throughout and you were always polite and courteous in all forms of communication. I would not hesitate to recommend you to friends and family, so a really big thank you and I wish you all the best in the future."
» Read More Medical Negligence Testimonials?

Free Nectorising Fasciitis Guide