Necrotising Fasciitis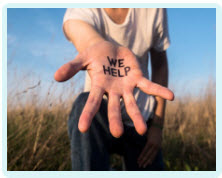 Suing the NHS for Necrotising Fasciitis Delay
Some hospital patients are particularly susceptible to infection and any signs of necrotising fasciitis require medical professionals to take immediate action. A failure to consider the significance of the patient's symptoms may result in a very poor patient outcome and justify a compensation claim.
Patients susceptible to necrotising fasciitis
Many patients in hospital are vulnerable to the damage which can be inflicted by the horrific infection, necrotising fasciitis.
Hospital patients are quite likely to have a weakened immune system. This may be due to the condition for which they are already in hospital or it may be due to the impact of the treatment which they are receiving for their condition. A patient with a compromised immune system is more likely to succumb to necrotising fasciitis and, once contracted, they are more likely to suffer a poor long-term impact
Many patients in hospital are likely to be undergoing procedures which may expose them to the risk of contracting the infection. Necrotising fasciitis usually develops when the relevant bacteria enter the body through a cut to the skin. This could, for example, be a surgical incision or an injection site.
Some patients may require an extended bed stay which puts them at risk of developing bed sores which may increase the risk of developing necrotising fasciitis.
Patients who are significantly overweight or diabetic may also be at greater risk of developing necrotising fasciitis.
Responding to signs of necrotising fasciitis
The potential ravages of necrotising fasciitis should ensure that patients who come into any of the above categories (and some patients may come into more than one of the above groups) should receive extremely careful monitoring. Where there is any risk of them developing bed sores, procedures and routines should be put in place to minimise the risk and thus help to protect them from the development of infection.
Where such patients start to exhibit symptoms of infection, immediate investigation should take place to clarify the nature of the infection and rule out this horrific condition.
Medical negligence
If signs and/or symptoms of necrotising fasciitis are not observed or diagnosed by medical professionals, it may be considered that the patient has received substandard care.
A delay in starting treatment can cause the patient to have a significantly bad outcome. They may lose a limb, they may lose their sight, they may suffer extensive deformity due to surgical debridement. This can cause significant loss of independence and income, perhaps prompting a compensation claim.
Speak to a solicitor
If you or a loved one have suffered a poor long-term outcome because medical practitioners failed to respond promptly to the signs of necrotising fasciitis, contact Glynns Solicitors to discuss your situation with a specialist medical negligence solicitor.
Please call us free on 0800 234 3300 (or from a mobile 01275 334030) or complete our Online Enquiry Form.

---