Necrotising Fasciitis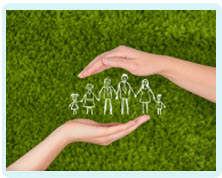 Researching the Workings of Necrotising Fasciitis
EU-funded research hopes to discover the mechanisms underlying necrotising soft-tissue infections (NSTIs), such as necrotising fasciitis.
International Research
INFECT is an international project, linking organisations from Sweden, Norway, Denmark, Germany, The Netherlands, France, Israel, the U.S.A. , Austria and the UK in an attempt to discover more about the way in which soft-tissue infections work, how the pathogens interact with the host (patient) and any significant patient factors. The combined forces include scientists, clinicians and patient organisations, united by a desire for a better understanding of these potentially-fatal illnesses.
It is hoped that the long-term outcome will 'improve identification and management of patients and promote novel developments in therapeutics and diagnostics of NSTIs.'
Research discoveries will be disseminated to the public and health care professionals via the INFECT website.
Why is research needed?
Necrotising fasciitis is a devastating disease under any circumstances but, in the up to 30% of patients, it will prove fatal.
It is a very fast-moving condition and the patient can deteriorate from pain and flu-like symptoms to multiple organ failure and death in a matter of a few days.
Definitive diagnosis of necrotising fasciitis is problematic, not only as its symptoms can appear similar to those of less life-threatening infections, but also because the portal of entry (or wound) which may have allowed the bacteria into the body, is not always evident.
Necrotising fasciitis can be caused by a variety of different bacteria and a rapid means of pathogen identification could lead to a more effective and prompt antibiotic treatment.
If it becomes apparent that certain people are more vulnerable to developing the illness, this would also be extremely useful in identifying possible preventative measures.
Current treatment methods
Currently, patients suspected to have necrotising fasciitis are put on intravenous antibiotics to try to prevent the further spread of the infection.
Patients also require surgical removal (debridement) of all tissue which has already become infected. Such debridement – usually in the abdominal area, buttocks or lower limbs - can be extensive and physically destructive. The patient is subsequently likely to require plastic surgery to try to repair the damage caused by the debridement surgery.
Necrotising fasciitis patients, struggling to cope with a powerful infection that is attacking their very means of survival, also require significant support in intensive care facilities.
Inadequate Medical Care
It is clear that suffering from necrotising fasciitis can be a traumatic experience and anything that can improve that experience and the likely outcomes is to be welcomed.
If you or a loved one has experienced the shocking effects of necrotising fasciitis that was misdiagnosed or inefficiently treated, you may be able to make a claim for medical negligence and obtain compensation.
Contact Glynns Solicitors, a specialist medical negligence practice, to discuss your situation with an experienced solicitor.
Please call us free on 0800 234 3300 (or from a mobile 01275 334030) or complete our Online Enquiry Form.

---
Testimonials
"Before we contacted you we had no real idea that we had grounds for a medical negligence claim but after speaking to you if became clear that Wendy was indeed treated poorly. Chris took the time to explain what was happening and kept us to speed. Our deepest gratitude to you all and Chris in particular."
"I would like to say a big thank you to you for making this whole process easy and relatively painless. You kept me informed throughout and you were always polite and courteous in all forms of communication. I would not hesitate to recommend you to friends and family, so a really big thank you and I wish you all the best in the future."
» Read More Medical Negligence Testimonials?

Free Nectorising Fasciitis Guide