Necrotising Fasciitis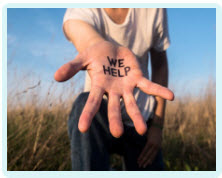 Proving Negligence Caused Your Necrotising Fasciitis
The bacterial infection, Necrotising Fasciitis, can cause irreversible damage to a victim's life, if they survive the experience. Also known as the flesh-eating bug, if it has been contracted due to the negligence of medical staff, the patient may have a claim for compensation.
But how is negligence proven? To what standard is the medical profession held when establishing whether or not negligence caused personal injury to a patient? And what sources can a solicitor draw on when establishing that medical negligence did in fact cause a patient to contract a flesh-eating disease?
The three elements of negligence in a Necrotising Fasciitis case
Necrotising Fasciitis is a relatively rare condition. It is caused by bacteria entering the body, sometimes through surgical wounds but can be due to small skin lacerations.
If the bacteria do find a way to invade the body, it is crucial that doctors react swiftly, as these bacteria multiply at an incredibly fast rate and when doing so, release toxins that eat away the patient's tissue and underlying fascia, causing devastating disfiguration, pain, and in many cases, death.
To prove negligence in a case of Necrotising Fasciitis, or indeed any clinical negligence case, the claimant must establish the following:
1. They were owed a duty of care by the medical team in charge of their case;
2. This duty was breached; and
3. The breach of duty caused the patient to suffer personal injury.
The first element of clinical negligence is easy to establish; all doctors and nurses owe a duty to their patients to carry out their responsibilities with reasonable skill.
Proving that a breach of duty occurred can prove more difficult. The test used by judges was set out in the case of Bolam v Friern Hospital Management Committee (1957). It states that a doctor must exercise the skill of a competent doctor in accordance with a responsible body of medical opinion who would have acted in the same way when faced with similar circumstances.
If a breach of duty is proven, the final step is to show that the breach caused the patient harm. This can be challenging in medical negligence cases. A personal injury solicitor must show that the Necrotising Fasciitis would not have occurred if the defendant in the case had not breached their duty of care.
What sources will solicitors use to prove clinical negligence caused Necrotising Fasciitis?
To establish a robust medical negligence case, a lawyer will examine medical records as a first step. Where necessary they will engage the opinion of an independent medical expert to establish whether or not negligent acts or omissions caused the patient to contract the flesh-eating bug or whether the injury would have occurred regardless.
It is important for claimants to be aware that this can take some time, as many medical experts have long-waiting lists.
No win, no fee
Examining the evidence and consulting medical experts can incur significant costs. Fortunately, many solicitors offer no win, no fee arrangements, meaning the claimant does not have to pay any legal bills if the case is lost.
Final words
Proving clinical negligence in cases of Necrotising Fasciitis can be challenging. However, obtaining expert legal advice from the outset of the claim will dramatically improve a victim's chances of obtaining the compensation they deserve for their suffering.
At Glynns Solicitors we have the expertise required to act successfully for people who have developed Necrotising Fasciitis as a result of medical negligence.
Please call us free on 0800 234 3300 (or from a mobile 01275 334030) or complete our Online Enquiry Form.

---
Testimonials
"Before we contacted you we had no real idea that we had grounds for a medical negligence claim but after speaking to you if became clear that Wendy was indeed treated poorly. Chris took the time to explain what was happening and kept us to speed. Our deepest gratitude to you all and Chris in particular."
"I would like to say a big thank you to you for making this whole process easy and relatively painless. You kept me informed throughout and you were always polite and courteous in all forms of communication. I would not hesitate to recommend you to friends and family, so a really big thank you and I wish you all the best in the future."
» Read More Medical Negligence Testimonials?

Free Nectorising Fasciitis Guide