Necrotising Fasciitis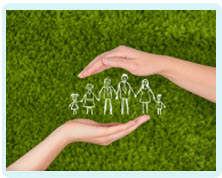 Negligent Necrotising Fasciitis of the Perineum
Missing the signs of necrotising fasciitis can justify a compensation claim against the relevant medical practitioner for the losses associated with their negligence.
Necrotising fasciitis of the perineum
Necrotising fasciitis, a destructive, life-threatening infection most frequently commences in one of three places. It can often occur in the abdomen, the limbs or the perineum.
For this reason, if a patient attends their GP or Accident and Emergency medical practitioner with possible symptoms of necrotising fasciitis in one of those regions of the body, it is vital that this horrific condition is ruled out immediately.
A failure to consider this appalling condition as the explanation for the patient's symptoms may lead to a very poor outcome for the patient involving extensive surgery to remove bodily tissue, a long-term stay in hospital and life-threatening organ failure.
It can also lead to a claim for compensation.
Necrotising fasciitis of the perineum (or Fournier's Gangrene, as it is also known), can develop as the result of an abscess. Unless this is diagnosed and treated promptly, fully and effectively, it can allow bacteria such as group A streptococcus to reach the deep soft tissue of the body where it begins to cause the death and the destruction of all the tissue it infects.
This appalling illness can also develop as a result of an injury or from an internal complication such as a bowel perforation.
Long-term effects of perineal necrotising fasciitis
A fast-moving infection, this shocking illness can cause the death of the patient within a few days, meaning that any delay can be significant in determining the patient's prognosis.
The perineum is the region between the legs where the genitals are found and a severe necrotising fasciitis infection can cause permanent sexual problems for the patient as well as other physical trauma. In men, both the testicles and the penis can be damaged by the destructive effects of this vicious infection as well as by the associated removal of tissue necessary to halt the spread of the infection.
Tissue death in combination with extensive tissue debridement to eliminate the infection can cause severe damage to the bowel as well. This can mean that the patient requires a colostomy to divert and remove faecal matter and provide the bowel function.
The functioning of the bladder can also be compromised by perineal necrotising fasciitis requiring the use of a catheter.
Negligence
Possible symptoms of necrotising fasciitis include intense pain, redness, swelling and tenderness in the region of a wound or cut or other portal of entry into the body such as an abscess or pressure sore.
A failure to recognise that these symptoms may indicate a diagnosis of necrotising fasciitis and necessitate immediate and emergency action may be considered as negligent.
Speak to a solicitor
If you or a loved one are suffering the appalling long-term effects of necrotising fasciitis due to a failure by your medical practitioner to recognise the symptoms, contact Glynns today.
We have supported numerous clients whose lives have been disastrously affected by necrotising fasciitis due to medical failings and one of our specialist medical negligence solicitors will be very happy to talk to you.
Please call us free on 0800 234 3300 (or from a mobile 01275 334030) or complete our Online Enquiry Form.

---
Testimonials
"Before we contacted you we had no real idea that we had grounds for a medical negligence claim but after speaking to you if became clear that Wendy was indeed treated poorly. Chris took the time to explain what was happening and kept us to speed. Our deepest gratitude to you all and Chris in particular."
"I would like to say a big thank you to you for making this whole process easy and relatively painless. You kept me informed throughout and you were always polite and courteous in all forms of communication. I would not hesitate to recommend you to friends and family, so a really big thank you and I wish you all the best in the future."
» Read More Medical Negligence Testimonials?

Free Nectorising Fasciitis Guide