Necrotising Fasciitis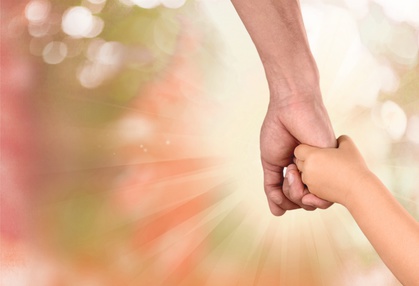 Negligent Necrotising Fasciitis Diagnosis in Diabetic Patient
Someone suffering with diabetes is more likely to develop necrotising fasciitis and more likely to die from it. A failure to diagnose this life-threatening infection in a diabetic patient may be considered negligent.
Necrotising fasciitis
Necrotising fasciitis is a virulent, fast-moving, soft-tissue infection. It can spread through the patient's body rapidly, threatening septic shock, multiple organ failure and death within days.
Even the treatment for this horrific illness can cause significant physical and psychological trauma to the patient. In order to halt the spread of infection all infected tissue needs to be surgically removed from the patient. This often requires several surgical procedures, all taxing the physical resources of the patient. Occasionally, an infected finger, hand or limb may need to be amputated in order to prevent further spread of infection. It is a shocking treatment for a shocking illness.
Suspecting necrotising fasciitis
Clearly, with a fast-moving infection, time is of the essence. Every minute counts and every moment of delay may mean a poorer outcome for the patient.
Therefore, a high level of suspicion of the infection and a willingness to consider it as a diagnosis can be fundamental to the patient's long-term well-being.
A failure by medical professionals to consider this horrific soft-tissue infection when faced with the typical symptoms may be regarded as negligent.
This is particularly true in the case of diabetic patients.
Diabetes and necrotising fasciitis
A patient with diabetes is likely to have a weaker immune system and thus be more susceptible to the developing of infection. Unfortunately, diabetic patients with necrotising fasciitis are also more likely to require an amputation and more likely to die from the infection than those patients who are not suffering from diabetes.
This unfortunate combination of responses to necrotising fasciitis in diabetic patients heightens the need for a swift response from medical professionals. A willingness to take prompt action of a suspicion of necrotising fasciitis may save the patient's life.
A misdiagnosis, delay in diagnosis or a reluctance to pursue the possibility that the patient has this shocking infection may contribute to the death or permanent disability of the patient and justify a claim for compensation.
Additional risk factors
Likewise, other risk factors should be taken into account when considering the nature of a possible infection including the following:
Patients who are obese
Patients with chronic heart failure
Patients who have problems with alcohol and the liver
Patients who, for whatever reason, have a compromised or weakened immune system
Some diabetic patients may also come into one or more of the above categories, making them even more vulnerable to the long-term ravages of this appalling infection.
Medical negligence
Where a medical professional fails to act appropriately on the patient's symptoms, leading to a delay in their treatment, they may be regarded as having provided substandard care.
Should the patient suffer a significantly worse long-term outcome as a result of the medical professional's inaction, it may be appropriate to make a claim for compensation.
A successful claim can provide compensation not only for the patient's pain and suffering but also for past and future financial losses.
Should the patient die in these circumstances, it may be appropriate for a dependant to make a claim for the financial impact they have themselves suffered as a result of the medical negligence.
Speak to a solicitor
If you or a loved one are suffering the appalling physical, psychological and financial impact of necrotising fasciitis due to medical delays, contact Glynns Solicitors to talk to a specialist medical negligence solicitor.
Please call us free on 0800 234 3300 (or from a mobile 01275 334030) or complete our Online Enquiry Form.

---