Necrotising Fasciitis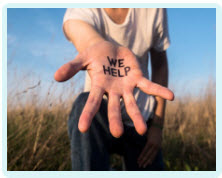 Negligent Debridement Delays in Necrotising Fasciitis
If a patient has been diagnosed with necrotising fasciitis, the initiation of debridement surgery may be a medical emergency. A delay by medical professionals, leaving the patient with severe long-term problems, may justify a claim for compensation.
Why is necrotising fasciitis a medical emergency?
In essence, necrotising fasciitis is a medical emergency because it can prove fatal if diagnosis and treatment are delayed.
Necrotising fasciitis is a soft-tissue infection which has the capacity to spread rapidly through the body's connective tissue. The tissue which it affects will become necrotic, meaning that it will die. Eventually, this process will lead to multiple organ failure and the death of the patient.
It is an illness which is associated with a high mortality rate and prompt diagnosis and treatment are crucial to the patient's long-term outcome.
What is surgical debridement?
The term surgical debridement refers to the removal of all infected tissue. This is undertaken in order to prevent the further spread of the infection.
Unfortunately, it is inevitably a destructive process and the greater the spread of the infection, the more extensive the debridement will need to be. It is essential that all infected tissue is removed and most patients need to undergo several debridement procedures before all infection has been removed.
The patient may then need to undergo reconstructive surgery to restore the damaged part of the body.
Debridement for necrotising fasciitis can be extremely damaging to the patient, as in some cases it is even necessary to remove part of a limb in order to halt the spread of the infection.
However, it can also be life-saving, especially if it is initiated promptly.
Medical negligence
A delay in the diagnosis and initiation of treatment for necrotising fasciitis may dramatically alter the outcome for the patient.
If medical professionals are responsible for a delay, they may be regarded as having acted negligently.
If the patient suffers long-term deformity or disability and associated financial losses as a result of the negligence, it may be appropriate to make a claim for compensation.
Speak to a specialist solicitor
Compensation claims for necrotising fasciitis are extremely complex and you would be well-advised to obtain the support of a specialist solicitor.
Glynns Solicitors is a dedicated medical negligence legal practice. If you or a loved one are struggling with the long-term impact of negligent medical care of a necrotising fasciitis infection, contact us to talk to a legal expert.
Please call us free on 0800 234 3300 (or from a mobile 01275 334030) or complete our Online Enquiry Form.

---
Testimonials
"Before we contacted you we had no real idea that we had grounds for a medical negligence claim but after speaking to you if became clear that Wendy was indeed treated poorly. Chris took the time to explain what was happening and kept us to speed. Our deepest gratitude to you all and Chris in particular."
"I would like to say a big thank you to you for making this whole process easy and relatively painless. You kept me informed throughout and you were always polite and courteous in all forms of communication. I would not hesitate to recommend you to friends and family, so a really big thank you and I wish you all the best in the future."
» Read More Medical Negligence Testimonials?

Free Nectorising Fasciitis Guide