Necrotising Fasciitis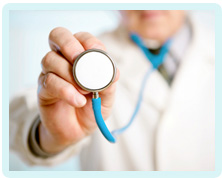 Necrotizing Fasciitis: Have I Been the Victim of Negligence?
My necrotizing fasciitis was not quickly diagnosed and treated: have I been the victim of medical negligence?
Necrotising fasciitis medical negligence
Necrotising fasciitis is a fast-moving bacterial infection that destroys the soft tissues. It can mimic other illness in the early stages, such as the flu. This means that the patient may not seek medical attention until the infection has advanced. By that stage it can be difficult to avoid widespread debridement (where infected tissue is cut away) and life-threatening complications.
However, there are times when a patient does present to a medical setting with signs of necrotising fasciitis, yet these are overlooked by the clinician(s). A small delay in diagnosis may be acceptable as the initial symptoms can be vague, which can cause some confusion. Yet it should not be long before doctors notice how quickly a patient is deteriorating, while the visible changes to the skin should also be a significant indicator.
If there is anything more than a short delay in diagnosis, the care could be considered negligent. It will also be negligent if medical practitioners diagnose necrotising fasciitis but fail to proceed straight to emergency debridement surgery, which is the treatment needed for this particular type of infection. Without emergency surgery, the bacteria will continue to spread to a greater area of tissue, leading to widespread tissue death and blood poisoning.
Find out if you have a claim
Because necrotising fasciitis is such an aggressive infection, there is only a small window of opportunity in which it can be successfully treated. The line between negligent and non-negligent is therefore very fine and it can be hard to say whether poor medical care is to blame for the patient's injuries.
A solicitor will be able to say whether the care you or your loved one received was acceptable, or whether it was substandard. If it was substandard and this caused injuries that could have been prevented, there will be grounds for a medical negligence claim. If a claim relates to a loved one who passed away, you can make a claim on behalf of their estate.
Speak to a solicitor about necrotising fasciitis
To find out if you have been the victim of medical negligence, please get in touch with us at Glynns Solicitors. We deal with a wide range of medical negligence claims, including those relating to necrotising fasciitis.
Please call us free on 0800 234 3300 (or from a mobile 01275 334030) or complete our Online Enquiry Form.

---
Testimonials
"Before we contacted you we had no real idea that we had grounds for a medical negligence claim but after speaking to you if became clear that Wendy was indeed treated poorly. Chris took the time to explain what was happening and kept us to speed. Our deepest gratitude to you all and Chris in particular."
"I would like to say a big thank you to you for making this whole process easy and relatively painless. You kept me informed throughout and you were always polite and courteous in all forms of communication. I would not hesitate to recommend you to friends and family, so a really big thank you and I wish you all the best in the future."
» Read More Medical Negligence Testimonials?

Free Nectorising Fasciitis Guide