Necrotising Fasciitis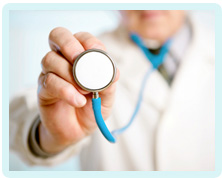 Necrotizing Fasciitis Buttocks
Necrotising fasciitis is a bacterial infection that can affect any area of soft tissue, including the buttocks.
Necrotising fasciitis
Necrotising fasciitis is an infection that occurs in the body's layers of deep tissue. It can arise as a result of another infection inside the body, or can penetrate the body through a hole in the skin and travel to the deep tissue. The bacteria destroy the tissue cells, resulting in tissue necrosis.
Necrotising fasciitis in the buttocks
Necrotising fasciitis can appear anywhere in the body where there is subcutaneous (deep) tissue. This includes the buttocks. Often when necrotising fasciitis affects the buttocks it is because of another infection nearby, such as a gluteal abscess. However, the underlying cause will be unknown in some cases. This is quite common with necrotising fasciitis, which can occur after even the smallest of scratches.
Diagnosing necrotising fasciitis in the buttocks
Necrotising fasciitis will cause severe pain and swelling across the infected area, along with fever and a general feeling of being unwell. The patient may report being unable to sit or lie down. He/she may also have noticed a spot or pimple on the skin that has become increasingly large and/or painful. There can also be inflammation and discoloration.
These symptoms point towards some sort of infection, although medical practitioners may not immediately diagnose necrotising fasciitis. Nevertheless, an accurate diagnosis can be quickly achieved with exploratory surgery, where the tissue is opened up and inspected for signs of necrosis.
Treating necrotising fasciitis buttocks
If there are signs of necrosis, debridement surgery will be needed to remove the dead tissue. If a gluteal abscess is to blame for the infection, this must also be drained. Along with surgery, the patient will require intravenous antibiotics and fluids.
Delayed treatment for necrotising fasciitis in the buttocks
Treatment for necrotising fasciitis is needed on an emergency basis. Necrotising fasciitis is potentially deadly, and a delay of more than 24 hours can increase the likelihood of death.
If there is a delay, the infection will spread through the buttock, killing more and more tissue. This can leave a large defect that may require skin grafts to aid wound closure. Even with reconstructive surgery the appearance may not return to normal. A delay can also cause the infection to spread to the rectum, which would in turn affect the patient's ability to defecate. If function is affected then a colostomy will need to be fitted.
Expert legal advice
A delay in diagnosing and treating necrotising fasciitis could be considered negligent. Contact us to find out more.
Legal advice
For more information on necrotizing fasciitis medical negligence, please get in touch with us today.
Please call us free on 0800 234 3300 (or from a mobile 01275 334030) or complete our Online Enquiry Form.

---