Necrotising Fasciitis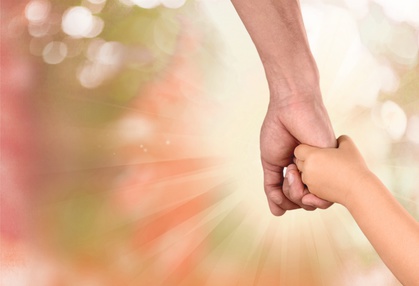 Necrotising Fasciitis of the Leg
Necrotising fasciitis is predominantly a condition of the abdomen - the trunk of the body - or the extremities. What should you look out for if it affects the leg?
What is necrotising fasciitis?
Necrotising fasciitis is a rare but life-threatening infection with a high mortality rate. It can be caused by a variety of bacteria which, once they have gained access to the deep tissue of the body, can cause havoc, destroying the tissue in their path and threatening the successful functioning of the bodys major organs.
Urgent diagnosis and treatment are vital in order to preserve life.
Where does necrotising fasciitis occur?
Necrotising fasciitis generally develops in the limbs, abdominal wall or genitals - when it is known as Fourniers Gangrene - but can also occur in the head, fingers, and buttocks.
Anyone, including young, otherwise healthy people can develop necrotising fasciitis but it would seem that someone suffering from diabetes, obesity, heart problems or a weakened immune system is likely to be more susceptible to it.
What are the early signs of necrotising fasciitis?
Necrotising fasciitis frequently develops when the bacteria access the deep tissue of the body through a wound or even a bite. So a cut, a graze or an ulcer might be an indicator.
In this case, the patient might begin to experience intense pain in that location, pain which might appear out of proportion with the apparent severity of the wound.
This pain might be accompanied by swelling, redness and tenderness of that location.
The patient might also start to feel flu-like symptoms such as a high temperature or chills.
Treatment of necrotising fasciitis
Necrotising fasciitis needs to be diagnosed as soon as possible. Once established, the infection can spread through the body at an alarming rate and so the speed with which treatment begins can be fundamental to the long-term outcome for the patient.
The key to stopping the infection is the removal of all infected tissue through surgical debridement. This can be extensive and shockingly destructive - even to the extent of requiring a limb amputation - but without it, the infection may continue.
The patient is likely to require intensive life-support and intravenous antibiotics during the period of treatment in order to maintain the functions of the body whilst it fights against the aggressive condition.
Medical Negligence
If the symptoms of necrotising fasciitis are missed by a medical practitioner, the outcome can be catastrophic.
If you or a loved one have suffered the appalling effects of necrotising fasciitis due to a delayed diagnosis or treatment, you may be entitled to make a claim for compensation.
Contact Glynns Solicitors, specialists in medical negligence, with considerable experience of supporting necrotising fasciitis claims.
Please call us free on 0800 234 3300 (or from a mobile 01275 334030) or complete our Online Enquiry Form.

---
Testimonials
"Before we contacted you we had no real idea that we had grounds for a medical negligence claim but after speaking to you if became clear that Wendy was indeed treated poorly. Chris took the time to explain what was happening and kept us to speed. Our deepest gratitude to you all and Chris in particular."
"I would like to say a big thank you to you for making this whole process easy and relatively painless. You kept me informed throughout and you were always polite and courteous in all forms of communication. I would not hesitate to recommend you to friends and family, so a really big thank you and I wish you all the best in the future."
» Read More Medical Negligence Testimonials?

Free Nectorising Fasciitis Guide