Necrotising Fasciitis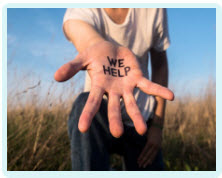 Necrotising Fasciitis Misdiagnosed as Gout
A misdiagnosis of necrotising fasciitis can be fatal. Unfortunately, some of its early symptoms can be confused with other conditions such as gout.
What is necrotising fasciitis?
Necrotising fasciitis is a bacterial infection in the deep tissue of the body which causes the death of the tissue it affects. The virulence of the condition and its potential impact on the body's organs can mean that the patient is dead within a few days.
Early symptoms of necrotising fasciitis
Some of the early symptoms of necrotising fasciitis include intense pain, swelling and redness of the skin. This occurs around the site of the infection and is often, although not always, associated with a cut to the skin, such as a surgical wound or graze, where bacteria have entered the body.
Additional symptoms are likely to be those associated with an infection such as a high temperature, chills and breathlessness. It is the combination of these symptoms which should enable a medical practitioner to suspect a severe infection, possibly necrotising fasciitis.
However, sometimes a positive diagnosis is only possible with surgical investigation.
Necrotising fasciitis can occur anywhere in the body but is most common in the limbs and the abdomen.
Gout
Similarly, early symptoms of gout usually include intense pain, redness and swelling around the affected joint. The skin may appear shiny.
However, gout affects the joints, most commonly the big toe, but also possibly the ankles, knees, elbows and fingers.
Gout is treated with anti-inflammatory medication and life-style changes.
Why necrotising fasciitis is not gout
Gout is caused by high levels of urate in the blood. It is not an infection and not due to bacteria.
Gout occurs at the joints, whereas necrotising fasciitis can occur at any point in the body, often at a puncture site or following surgery.
If a patient is presenting with flu-like symptoms, it is likely that they have an infection rather than gout.
Gout does not cause tissue death or require removal of tissue or amputation to prevent the spread of the condition.
Accurate diagnosis
The most significant difference between the two conditions, however, is that, whilst gout can be extremely painful, necrotising fasciitis can kill you. Therefore, a prompt and accurate diagnosis is absolutely imperative in saving the patient's life.
When diagnosis is prompt, patients can recover from necrotising fasciitis because antibiotics and surgical treatment can be implemented immediately.
When diagnosis is delayed, the outcome is likely to be considerably worse.
Medical Negligence
If you or a loved one have suffered the shocking effects of necrotising fasciitis due to a delay in diagnosis, you may be entitled to make a claim for compensation.
Contact Glynns Solicitors, specialists in medical negligence, to discuss your situation with an experienced solicitor.
Please call us free on 0800 234 3300 (or from a mobile 01275 334030) or complete our Online Enquiry Form.

---