Necrotising Fasciitis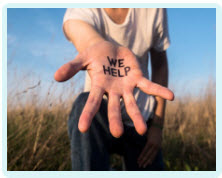 Necrotising Fasciitis Medical Negligence
Failure to provide a good standard of medical care to patients with necrotising fasciitis can lead to catastrophic outcomes and very large compensation payments for negligence. What is it about the medical response to this life-threatening condition that can produce such dramatic results?
What is necrotising fasciitis?
Necrotising fasciitis is a fast-moving infection of the deep tissue layers in the body where bacteria release toxins which destroy that tissue.
Why does necrotising fasciitis lead to medical negligence claims?
In essence, necrotising fasciitis can lead to significant medical negligence claims because of the devastation it can cause, especially where diagnosis and treatment are delayed.
In the course of the infection, the condition can cause the patient to develop sepsis and multiple organ failure. Without treatment, the mortality rate is virtually 100% and even with treatment approximately 40% of patients die.
The key treatment for necrotising fasciitis is surgical removal of all affected tissue and this can mean the loss of large areas of body tissue and even amputation of a limb.
On-going symptoms
Even where the patient survives the infection, the on-going outlook is not good. At best, the patient is likely to be left with scarring where tissue has been removed and possibly pain in that area.
Where debridement (tissue removal) has been extensive, the patient may be left disabled and requiring significant changes to both domestic and professional life.
Because necrotising fasciitis often affects the abdomen, buttocks and genital area, the patient may find that they have lost control of their bowel, sexual and urinary function and require a colostomy and catheter.
Since the long-term effects can be so appalling, it is understandable that prompt and accurate diagnosis and treatment are absolutely vital. Where this does not happen, due to poor quality treatment, the victim understandably wants compensation for their pain and losses.
At what point does medical negligence occur?
Misdiagnosis and delayed diagnosis
If diagnosis is delayed due to failure to recognise symptoms, failure to refer for investigation, or misdiagnosis, it will lead to a delay in treatment. This is likely to produce a poorer outcome than would otherwise have occurred.
Whether the patient is in hospital or attending their GP, the presence of some of the red flag symptoms of necrotising fasciitis should prompt further investigation.
Severe pain disproportionate to an apparent wound, if any exists
Redness and swelling in the affected area
Flu-like symptoms, such as chills, high temperature, rapid heartbeat
There are a number of other factors which should make a medical practitioner particularly careful in their assessment of the patient:
If the patient has an obvious wound – often the portal of entry for the infection
If the patient has a pre-existing condition that might make them susceptible to necrotising fasciitis, such as diabetes or obesity,
If the patient is suffering from pressure sores or an abscess
If the patient has recently undergone surgery
If the patient is known to have a weakened immune system due either to a pre-existing condition or treatment.
Where there is any uncertainty as to the cause of the patient's symptoms, a failure to refer for investigation or a second opinion might be considered to have been negligent if the patient is subsequently found to be suffering with necrotising fasciitis which could - and should - have been diagnosed at an earlier point.
Delayed or inadequate treatment
It is recognised that emergency surgical treatment is the single most important factor in a positive outcome from necrotising fasciitis. Ideally initial debridement should take place within 12 hours of development of symptoms.
If treatment is delayed, the patient may require more extensive debridement than would otherwise have been necessary. It may also mean that amputation is required which would not otherwise have been necessary. It may even lead to the death of a patient who would otherwise have survived.
Inadequate initial debridement is also likely to prolong the period over which on-going debridement will be necessary and thus lead to a poorer outcome.
Medical Negligence
If you or a loved one have suffered the appalling consequences of necrotising fasciitis, you may be entitled to make a claim for compensation. If your diagnosis and treatment were delayed unnecessarily, leading to a poor long-term outcome, you may have been the victim of medical negligence.
Glynns Solicitors specialise in medical negligence compensation claims. Contact us to speak to a solicitor who can help you assess whether it might be appropriate to pursue a claim for compensation.
Please call us free on 0800 234 3300 (or from a mobile 01275 334030) or complete our Online Enquiry Form.

---
Testimonials
"Before we contacted you we had no real idea that we had grounds for a medical negligence claim but after speaking to you if became clear that Wendy was indeed treated poorly. Chris took the time to explain what was happening and kept us to speed. Our deepest gratitude to you all and Chris in particular."
"I would like to say a big thank you to you for making this whole process easy and relatively painless. You kept me informed throughout and you were always polite and courteous in all forms of communication. I would not hesitate to recommend you to friends and family, so a really big thank you and I wish you all the best in the future."
» Read More Medical Negligence Testimonials?

Free Nectorising Fasciitis Guide