Necrotising Fasciitis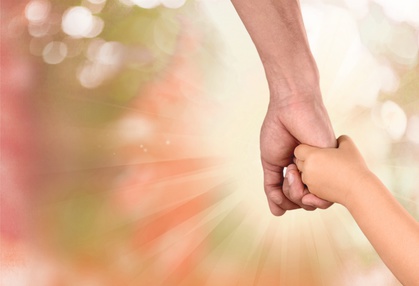 Necrotising Fasciitis Infection
The necrotising fasciitis infection often hits the news headlines. It is a shocking disease which can rapidly cause dramatic physical destruction to its victims, leaving them scarred and disabled for life. It is also frequently the cause of the patient's death as the body succumbs to the spread of the infection and the failure of the major organs.
What is the necrotising fasciitis infection?
Necrotising fasciitis is a soft-tissue infection. This means that it affects the body's deep soft tissue. The bacteria which can cause such devastating destruction, such as the loss of limbs and extremities, can be relatively benign outside the body or on the surface of the skin but, once given access to the deeper tissue of the body, can rampage virulently through the body's connective tissue destroying all in its path.
Necrotising fasciitis is not thought to be the produce of a single pathogen. It can be the result of infection by a variety of different bacteria, frequently in combination. In its interaction with the patient's pre-existing internal environment it can vary in its development, meaning that a fatal outcome is more likely in some patients than in others.
How do you become infected?
Whilst necrotising fasciitis can develop from an internal condition such as a ruptured bowel, most frequently it is caused by the entry of specific bacteria through an incision or cut to the skin.
This means that, although the elderly or the very young are more susceptible, it is a condition which can affect anyone.
A medical problem such as an abscess can also become infected, giving bacteria access to the body's deep soft tissue.
Hospital infection
Surprisingly, necrotising fasciitis can also develop when a patient is in hospital. This is not because the patient is exposed to infection specifically but because patients in hospital frequently undergo surgical procedures which, in themselves, cause a cut to the skin. This may be due to the insertion of a cannula or the wound necessary as part of surgery.
Some forms of surgery appear to be a particular risk as necrotising fasciitis often begins in the abdominal region. Therefore, patients undergoing surgery for appendicitis or gallbladder removal or a hysterectomy, for example, may be at a greater risk.
Patients who require long-term bed rest in hospital are also at risk should an abscess or bed sore develop which can become an open wound and provide a portal for bacteria to enter the body.
Client case studies
Hysterectomy infection
Mrs A, who had just undergone a hysterectomy, started to develop signs of severe infection. Unfortunately, her symptoms were ignored by medical staff. By the time her condition was diagnosed by a specialist consultant, she required multiple surgical procedures to remove all infected tissue and was left with significant abdominal tissue loss. So severe were her symptoms that she only just survived.
Gallbladder Surgery causing infection
After keyhole surgery to remove her gallbladder, Miss P began to experience intense pain in her abdomen accompanied by flu-like symptoms of a high temperature. It was a week, however, before the severity of her condition was recognised and, despite emergency surgery, Miss P has been left disfigured and distressed.
Necrotising fasciitis from an abscess
When Mr D developed an abscess in the groin, his GP prescribed antibiotics but did not arrange for the abscess to be drained. Unfortunately the antibiotics did little to relieve his symptoms of intense pain and fever and he ended up in A&E a few days later where he was diagnosed with necrotising fasciitis. By this time Mr D was in need of extensive emergency surgery and has been left with debilitating long-term pain and dysfunction as a result.
Medical negligence
Due to its virulent nature, diagnosing necrotising fasciitis in a timely manner is crucial. A failure to consider this devastating illness in patients exhibiting symptoms of severe infection may be considered to be negligent.
Where a patient suffers significant, long-term effects as a result of such negligence, it may be appropriate to make a claim for compensation.
If you or a loved one are suffering the shocking impact of a late diagnosis of necrotising fasciitis, contact us today to talk to a specialist medical negligence solicitor regarding the possibility of a claim for compensation.
Please call us free on 0800 234 3300 (or from a mobile 01275 334030) or complete our Online Enquiry Form.

---
Testimonials
"Before we contacted you we had no real idea that we had grounds for a medical negligence claim but after speaking to you if became clear that Wendy was indeed treated poorly. Chris took the time to explain what was happening and kept us to speed. Our deepest gratitude to you all and Chris in particular."
"I would like to say a big thank you to you for making this whole process easy and relatively painless. You kept me informed throughout and you were always polite and courteous in all forms of communication. I would not hesitate to recommend you to friends and family, so a really big thank you and I wish you all the best in the future."
» Read More Medical Negligence Testimonials?

Free Nectorising Fasciitis Guide