Necrotising Fasciitis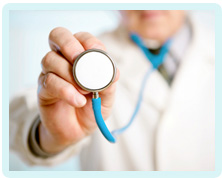 Necrotising Fasciitis Fournier's Gangrene
Necrotising fasciitis and Fournier's gangrene are caused by the same bacterial infection. The only difference is that Fournier's gangrene refers specifically to necrotising fasciitis in the male genitalia.
Necrotising fasciitis
Necrotising fasciitis is a bacterial infection of the fascia (connective tissues) and subcutaneous (deep) tissues. It causes the tissue to die. Intravenous antibiotics and debridement surgery are needed to halt the progress of tissue death. Without treatment, tissue death will continue and the patient will be left with a gaping wound. The bacteria can also spread to the bloodstream, prompting a potentially fatal called sepsis.
Fournier's gangrene
Fournier's gangrene is a form of necrotising fasciitis. It is the same infection, but it occurs specifically in the male genitalia – including the scrotum, perineum, penis and testicles. Usually it arises after some form of genital trauma, such as a vasectomy, circumcision, penile fracture or a scratch. It will cause tissue death around the genitals and emergency treatment is needed to save the genital structures.
Why does Fournier's gangrene have a different name?
Therefore necrotising fasciitis and Fournier's gangrene are the same thing. It's just that when necrotising fasciitis appears in the male genitalia, it is called Fournier's gangrene.
There is a different name for Fournier's gangrene because the term actually pre-dates the term 'necrotising fasciitis'. In 1883, French scientist Jean-Alfred Fournier studied men who developed gangrene in their genitals. His work led to the condition being named 'Fournier's gangrene'.
It was not until 1952 that a scientist called Wilson coined the phrase 'necrotising fasciitis' to describe the condition that we know today. The name Fournier's gangrene remained in use, despite the fact the two conditions have the same underlying cause.
Delayed treatment of Fournier's gangrene
If Fournier's gangrene is not treated quickly enough, it can result in a severe deformity in the genitalia. This can adversely affect sexual and urinary function. It can also make the patient critically unwell with sepsis and organ failure. If a patient does survive, there can be devastating physical and psychological injuries to deal with.
If the treatment of Fournier's gangrene is delayed and medical practitioners are to blame, the patient could be entitled to claim compensation for their injuries. This is because the outcome could have been much better with earlier medical treatment.
Speak to a legal expert
To find out more about claiming compensation for necrotising fasciitis or Fournier's gangrene, please contact our team at Glynns Solicitors.
Please call us free on 0800 234 3300 (or from a mobile 01275 334030) or complete our Online Enquiry Form.

---
Testimonials
"Before we contacted you we had no real idea that we had grounds for a medical negligence claim but after speaking to you if became clear that Wendy was indeed treated poorly. Chris took the time to explain what was happening and kept us to speed. Our deepest gratitude to you all and Chris in particular."
"I would like to say a big thank you to you for making this whole process easy and relatively painless. You kept me informed throughout and you were always polite and courteous in all forms of communication. I would not hesitate to recommend you to friends and family, so a really big thank you and I wish you all the best in the future."
» Read More Medical Negligence Testimonials?

Free Nectorising Fasciitis Guide