Necrotising Fasciitis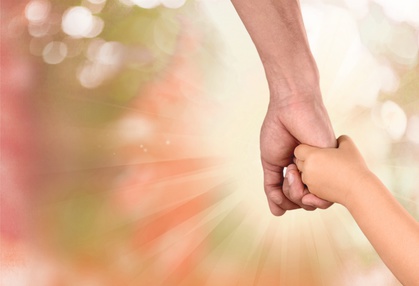 Necrotising Fasciitis: Failing to Recognise A Medical Emergency
Necrotising fasciitis requires immediate medical attention. If medical professionals fail to recognise this life-threatening condition and fail to take the necessary emergency action, it might be appropriate to make a claim for compensation.
A medical emergency
Necrotising fasciitis is a medical emergency for two reasons:
Once it has taken hold, the infection can spread through the body's connective tissue at an alarming rate. As it spreads, it destroys the tissue with which it comes into contact. Any delay will cause the patient to suffer a worse long-term outcome and so an emergency response is vital.
The severity of the long-term consequences of necrotising fasciitis cannot be over-stated. At the worst level, the infection is associated with a high mortality rate and the later treatment is commenced, the higher chance there is that the patient will die. Even when treatment enables the patient to survive, their body and their mind are likely to suffer severe long-term consequences causing significant disability.
A medical emergency is a situation where the patient requires immediate medical attention in order to avoid a very poor outcome. Diagnosis needs to be achieved as early as possible and treatment initiated as promptly as possible, ideally within hours.
Treatment of necrotising fasciitis is in the form of the surgical removal of all infected tissue (debridement). The purpose of this is to prevent the further spread of the infection but can, in itself, cause considerable deformity. If this process is started in a timely manner, the amount of tissue which will need to be removed is likely to be less.
Medical negligence
Failing to recognise the possible symptoms of necrotising fasciitis and make a timely referral for further investigation may be regarded as negligent.
Failing to seek further expert advice when a medical practitioner is uncertain as to the significance of the symptoms may be regarded as negligent.
Failing to initiate treatment in a timely manner may be regarded as negligent.
Get specialist legal advice
Glynns Solicitors is a specialist medical negligence legal practice with considerable experience of necrotising fasciitis compensation claims.
If you or a loved one are struggling with the shocking long-term impact of this horrifying infection, contact us to talk to an experienced solicitor.
Please call us free on 0800 234 3300 (or from a mobile 01275 334030) or complete our Online Enquiry Form.

---
Testimonials
"Before we contacted you we had no real idea that we had grounds for a medical negligence claim but after speaking to you if became clear that Wendy was indeed treated poorly. Chris took the time to explain what was happening and kept us to speed. Our deepest gratitude to you all and Chris in particular."
"I would like to say a big thank you to you for making this whole process easy and relatively painless. You kept me informed throughout and you were always polite and courteous in all forms of communication. I would not hesitate to recommend you to friends and family, so a really big thank you and I wish you all the best in the future."
» Read More Medical Negligence Testimonials?

Free Nectorising Fasciitis Guide