Necrotising Fasciitis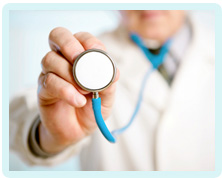 Necrotising Fasciitis – Early Treatment Needed
Necrotising fasciitis requires immediate surgical debridement. This will give the patient the best chance of making a recovery.
If delays in medical care cause a patient to suffer complications that would otherwise have been avoided, there could be grounds for a medical negligence compensation claim.
Please contact our team of solicitors for more information on necrotising fasciitis claims.
Recognising necrotising fasciitis
Necrotising fasciitis is a synergistic infection. It causes symptoms such as fever, severe pain in the deep tissues, and tissue gangrene/necrosis.
These symptoms should lead medical practitioners to suspect a soft tissue infection. Further investigations must be conducted to verify what type of infection, if any, is present. The best mode of investigation is surgical exploration.
A hallmark of necrotising fasciitis is sub-fascial dishwater pus, which can be seen underneath the skin during a surgical exploration. Gas within the subcutaneous (deep) tissues may or may not be present.
If sub-fascial dishwater pus is found during surgical exploration, the patient must be immediately treated for necrotising fasciitis.
How long to treat necrotising fasciitis?
Necrotising fasciitis is a rapidly progressive infection. Some medical practitioners will argue that if left untreated for more than 12 hours, the patient is unlikely to survive. However, necrotising fasciitis is not fast spreading in all cases, and there are examples throughout medical literature in which patients have survived beyond 24 to 48 hours.
Often there is a significant delay between the onset of infection and the patient's admission to hospital. This is usually because the early symptoms mimic other, more minor illnesses such as the flu. The survival rate for all necrotising fasciitis patients admitted to hospital is 60%.
Early debridement surgery
Therefore there is a 40% mortality rate across necrotising fasciitis patients. Nevertheless, the prospects are survival are greatly improved with early debridement surgery. This will remove the dead (necrotic) tissue, riding the body of infection and preventing further necrosis.
Following initial debridement surgery, it may be that further debridement is required. This normally happens because the initial debridement was not undertaken to an appropriate extent and infected tissue remains in place. This must be removed or the patient will remain at risk of further deterioration.
Failure to treat in time
If there are unreasonable delays in the diagnosis and treatment of necrotising fasciitis, the patient will suffer further tissue death. He or she may also develop life-threatening complications.
If this has happened to you or your loved one, please get in touch with us. There could be grounds for a medical negligence compensation claim.
Contact us today
To make a necrotising fasciitis medical negligence compensation claim, please get in touch with us today.
Please call us free on 0800 234 3300 (or from a mobile 01275 334030) or complete our Online Enquiry Form.

---
Testimonials
"Before we contacted you we had no real idea that we had grounds for a medical negligence claim but after speaking to you if became clear that Wendy was indeed treated poorly. Chris took the time to explain what was happening and kept us to speed. Our deepest gratitude to you all and Chris in particular."
"I would like to say a big thank you to you for making this whole process easy and relatively painless. You kept me informed throughout and you were always polite and courteous in all forms of communication. I would not hesitate to recommend you to friends and family, so a really big thank you and I wish you all the best in the future."
» Read More Medical Negligence Testimonials?

Free Nectorising Fasciitis Guide