Necrotising Fasciitis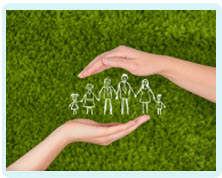 Necrotising Fasciitis due to Surgical Negligence
A failure to prevent necrotising fasciitis may be regarded as negligent and may justify a claim for compensation.
Risk assessment before surgery
If a patient is due to undergo surgery, it is the duty of the hospital to assess any needs of or risks to that patient prior to the procedure taking place.
This would include making a judgement as to whether the patient requires antibiotics prior to surgery in order to prevent infection.
If medical professionals fail to carry out the appropriate assessment, they may be regarded as having provided substandard care.
If they fail to administer prophylactic antibiotics when they would generally have been considered necessary, the relevant professionals may be regarded as having acted negligently.
If the patient subsequently develops necrotising fasciitis, it may then be appropriate to consider making a claim for compensation.
Necrotising fasciitis is particularly likely to develop in the extremities or the abdomen so those patients who are about to undergo surgery in those areas may be at higher risk of developing this shocking illness and may require a higher level of attention and protection. For example, patients due to undergo procedures such as a hysterectomy, gallbladder surgery or bowel surgery are particularly susceptible.
Particular patient types also require thorough assessment and consideration of their possible need for antibiotics. These could include patients with diabetes, patients who are overweight and those with a weak immune system.
Spotting necrotising fasciitis
Patients who have undergone surgery also require close monitoring. If any signs of infection develop, they require urgent attention.
A delay in diagnosing necrotising fasciitis can prove fatal. The longer a diagnosis is delayed, causing a delay in treatment, the more likely the patient is to suffer a very poor long-term outcome.
Patients whose treatment is delayed risk permanent scarring, deformity and disability. This appalling illness destroys the tissue it infects and spreads rapidly through the body, threatening the major organs.
Medical negligence
A patient's life can be utterly changed by necrotising fasciitis and medical professionals have the opportunity and duty to try to protect the patient. Where this duty is considered to have been neglected, legal action may be necessary.
Where medical professionals are considered to have contributed to the patient developing this appalling condition or where they fail to observe the sinister warning signs, it may be appropriate to make a claim for compensation.
Speak to a solicitor
If you or a loved one are struggling with the on-going impact of necrotising fasciitis due to a failure my medical professionals to prevent or diagnose this terrible condition, contact us today.
We have considerable experience in supporting necrotising fasciitis claims and will be very happy to advise you.
Please call us free on 0800 234 3300 (or from a mobile 01275 334030) or complete our Online Enquiry Form.

---