Necrotising Fasciitis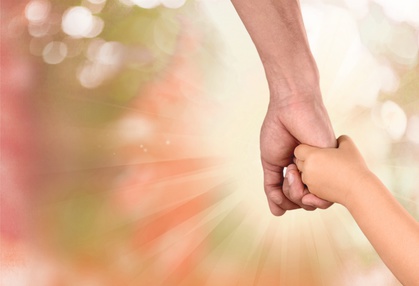 Necrotising Fasciitis Due to Antibiotic Negligence
If you or a loved one have suffered the horrific effects of a necrotising fasciitis infection because you were not given antibiotics prior to surgery, it may be appropriate to make a claim for compensation.
The necrotising fasciitis infection
Necrotising fasciitis is a life-threatening infection. Without emergency attention and surgical treatment, it can spread through the patient's body in a matter of days. Patients who survive are often left scarred or disabled.
Medical professionals have a duty to try to prevent a patient from developing and succumbing to this horrific illness and a failure to do so may be regarded as negligent.
Necrotising fasciitis is a soft-tissue infection and generally requires a route of access to the deep soft-tissue of the body. Patients undergoing surgery, of necessity, experience an incision to some part of their body and are thus vulnerable to the invasion of the bacteria which can cause this shocking infection.
Prophylactic antibiotics
Surgical patients who are considered to be at risk of developing necrotising fasciitis should, therefore, receive prophylactic antibiotics prior to surgery to try to ensure that they do not develop an infection following their surgical procedure. Patients about to undergo abdominal surgery might be considered at a greater risk as necrotising fasciitis tends to develop in the abdominal region or the limbs.
Patients who have diabetes or a weakened immune system or who are overweight might also be considered to be at risk of infection and need careful attention.
Where a patient is not sufficiently protected in this way and they subsequently develop this appalling illness, the relevant medical practitioners may be considered to have provided substandard care.
The effect of a necrotising fasciitis infection
A necrotising fasciitis infection can cause a devastating and life-changing impact on the sufferer and where this impact is seen to be the product of medical negligence, it may be appropriate to make a claim for compensation for the victim's pain, suffering and financial losses.
An individual who has survived a necrotising fasciitis infection may suffer a variety of debilitating effects, depending on the location of their infection and the degree of success of their treatment:
Loss of sight
Loss of a limb
Bowel dysfunction or the need for a colostomy
Long-term physical and psychological health issues
Disfigurement and scarring
As can be imagined, the on-going impact such problems can have on a person's life can severely restrict their ability to work or to function independently.
A successful compensation claim can help to relieve some of the impact of this terrible infection.
Legal advice
Contact Glynns Solicitors if you would like to discuss making a compensation claim for negligent medical care of necrotising fasciitis.
Ring us today and talk to one of our specialist medical negligence solicitors.
Please call us free on 0800 234 3300 (or from a mobile 01275 334030) or complete our Online Enquiry Form.

---