Necrotising Fasciitis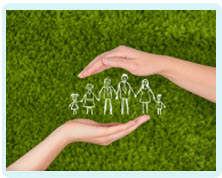 Necrotising Fasciitis due to Antibiotic Failure
If you developed necrotising fasciitis following surgery in hospital, you may be wondering if it could have been avoided.
The threat of necrotising fasciitis
Necrotising fasciitis is a severe, fast-moving and life-threatening illness. It can be caused by a range of bacteria which release toxins inside the body, destroying the body's tissue. At worst, it can lead to multiple organ failure and the death of the patient within a matter of days. Even when the patient survives, they may well suffer significant tissue damage, requiring invasive and destructive surgery to prevent loss of life.
The long-term effects can be devastating and it is a condition that no one would wish to experience. Clearly, every effort should be made to prevent a patient contracting this horrific illness.
Awareness around surgery
The bacteria which cause necrotising fasciitis usually require a way of entering the body. Outside the body, these bacteria can be fairly harmless, but can be fatal once they reach the body's deep, soft tissue.
Therefore, surgical procedures, especially surgery in the abdominal region where necrotising fasciitis frequently develops, put the patient in a position of significant vulnerability.
It is important at such times that an attempt is made to protect the patient from developing infections during surgery. This would require the administration of antibiotics as a preventative.
NICE Guidelines
The National Institute for Health and Care Excellence guidelines state that medical practitioners should give antibiotic prophylaxis (preventative treatment) to patients before clean-contaminated or contaminated surgery. This could include a range of surgical procedures, frequently associated with the abdominal area, such as surgery to remove the gallbladder or the appendix where the urinary or digestive systems are affected. A major operation such as a hysterectomy could also warrant preventative antibiotic administration.
The purpose of this is to try to prevent an infection from taking hold in a patient where the body is not only open to infection but the immune system may already be compromised due to illness and on-going treatments and the nature of the surgical procedure may be such as to provide an opportunity for contamination.
Failure to provide antibiotics
If medical practitioners fail to administer antibiotic prophylaxis (preventative antibiotics) prior to surgery where the patient might be put at risk of serious infection, they might be considered to be offering a substandard level of medical care.
If the patient subsequently develops necrotising fasciitis, they may be in a position to make a claim for compensation for medical negligence.
Contact Glynns Solicitors
Glynns solicitors is a specialist medical negligence practice. We have significant experience of supporting compensation claims for necrotising fasciitis and would be happy to advise you as to the suitability of pursuing a claim for compensation for your pain and injuries.
Please call us free on 0800 234 3300 (or from a mobile 01275 334030) or complete our Online Enquiry Form.

---